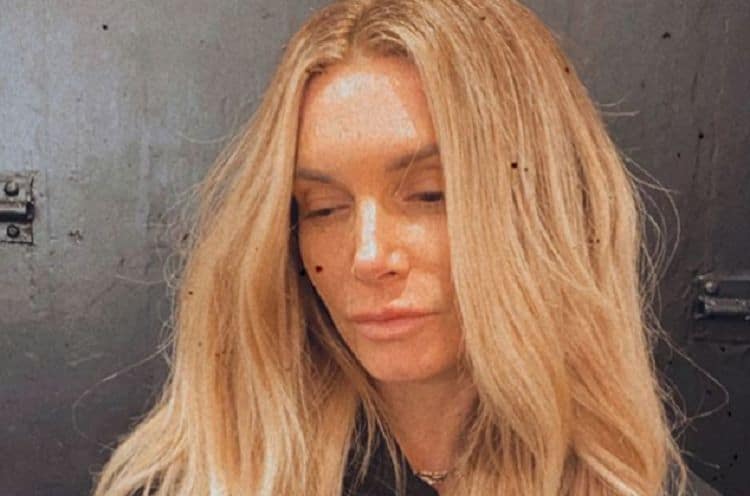 As the daughter of the legendary hairstylist, Vidal Sassoon, Eden Sassoon is no stranger to glitz and glamour. Her family is practically Los Angeles royalty, and her father worked with some of the most well-known people in the entertainment industry. For that reason, it only made sense for her to be a part of the Real Housewives of Beverly Hills crew. Although she was never an official cast member, she appeared on the show as a 'friend' during the seventh season. She quickly became known for her outspoken nature. Her reality TV days may be over for the time being, but Eden is still doing her thing. Keep reading for 10 things you didn't know about Eden Sassoon.
1. She's An Actress
Most people are familiar with Eden Sassoon from her time as a 'friend' on The Real Housewives of Beverly Hills. However, that isn't the only time she's been on TV. At one point, Eden was an aspiring actress. Her only acting credit is in the 1996 film, Mind Games.
2. Pilates Changed Her Life
Health and fitness have always been important to Eden. However, after having her second child she realized she was no longer happy with her appearance. She decided to take up pilates and instantly found that it made her feel better. Shortly after, she decided to open up her own pilates studio in Los Angeles.
3. She Had A Close Relationship With Her Father
Eden's father, the legendary Vidal Sassoon, is one of the most well-known hair dressers of all-time. He is famous for popularizing the bob haircut and he styled some of the most well-known people in the entertainment industry. She and her father had a very close relationship and she has worked hard to forge her own path while also honoring his legacy.
4. She's Dealt With Her Fair Share Of Haters
One of the downsides of being on reality TV is that you instantly open yourself up to criticism from people you've never even met. After her appearance on RHOB, had to adjust to her new found fame. She says, "You have to get used to people coming at you, constantly. There's one hater for every time I get a 'you're so inspirational; your story reminds me of myself or my mom.'"
5. She Struggled With Alcoholism
Eden is no stranger to the devastation that addiction can cause. In 2002, her sister, Catya, died of a drug overdone when she was just 34-years-old. Eden has had her own struggles with addiction throughout her life. She was a functioning alcoholic for many years. After being arrested in 2015, she decided to check herself into rehab and she's been sober ever since.
6. She Opened Her Own Salon
Eden may have grown up around money, but that doesn't mean that she isn't capable of working for her own. She decided to follow in her father's footsteps by working in the hair industry as well. She opened up a salon in Los Angeles called Eden by Eden Sassoon. Although the location had great reviews, it's unclear whether or not it's still open.
7. She Believes In The Importance Of Self Care
As an entrepreneur and a single mother, Eden's schedule is usually pretty hectic. Like many moms, it can sometimes be easy for Eden to forget to prioritize her needs and her health. However, she understands the importance of making time to take care of herself. She told The Wellnest, "As soon as I began looking after myself, everything began to fall into place."
8. She's Traveled The World
Traveling far and wide isn't something that everyone is fortunate enough to do. Luckily for Eden Sassoon, she has gotten the chance to travel all throughout her life. She loves visiting places all over the world. In fact, it was during a trip to Australia that she realized the true beauty and power of pilates.
9. She Loves To Spread Positivity
Promoting her brand is a big part of what Eden uses her platform for, but that isn't the only thing she does. She hopes to spread positivity and inspire others. Between being a business woman, a recovering alcoholic, and a single mom, Eden's story is definitely full of inspiration.
10. She Started A Non Profit
Eden is passionate about helping those in need and she is known for her philanthropy. She started a nonprofit organization called Beauty Gives Back. Through the organization, she helped raise money for several causes and also hosted charitable events in the Los Angeles area. Unfortunately, it looks like Beauty Gives Back is no longer active.