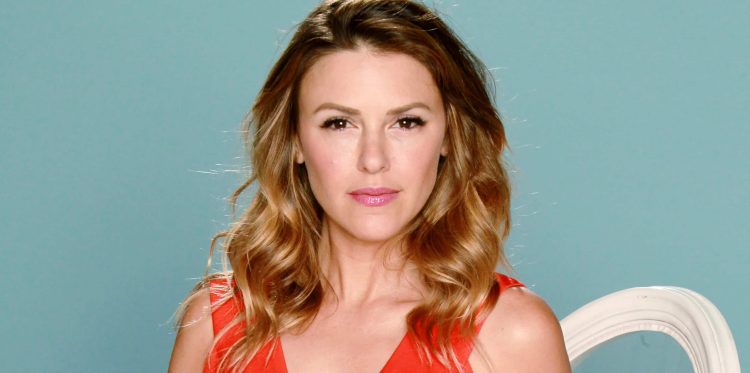 Young and the Restless fans know that we like to joke around about how many actors come and go on this show, and how many they can fit into one show at one time, but you get it. There are so many people in Genoa City right now that it's almost impossible for us to ignore it, yet here we are discussing them left and right. We cannot help how curious we are, though. We want to know more and more about those who are on the show, and we want to spend more time getting to know them. This week, we are focusing on Elizabeth Hendrickson, who is the lovely Chloe. She was gone for some time, but she is back now. She's got some issues in her life, but she's good enough to be able to focus on things that are going on in her life as Chloe right now. And we love her.
She's a New Yorker
She's a born and raised New Yorker, though she did move out of the city with her family when she was a bit younger. She was born and raised in New York City for a few years, but her family moved to Long Island when she was a bit older. That's where she spent the bulk of her older childhood years, which means she probably has a lot more memories of her time there than she did of her time in the city. Her entire family was into acting and the arts, and it always inspired her to want to do the same. They spent of a lot of their time in Long Island focusing on that, and it helped her grow into the actor she is today. It's clear to us she is quite talented, but we didn't know how talented until she put on such a performance in All My Children, which was her first major role on television. She's good enough, though, that she could go anywhere she would like with her daytime skill set.
She's Always Been An Actress
She has known since she was a small girl that this is her future and what she is planning on doing with her life. She was always interested in acting, in theater, and in being someone she was not in a role. She's been acting since she was a child, and she's been very fortunate to have a lot of roles in her adult life. We love that she knew who she wanted to be, what she wanted to do, and how she wanted to do it all this time. It works for us and what we love about our favorite characters.
She Went to Great Colleges
Now only is this woman amazing in terms of her talent, she's also smart. She's smart enough to have been accepted into not only Syracuse University, but also to Fordham College. She transferred from Syracuse to Fordham after two years, which is a pretty big step. She was part of the arts department in both schools, and she had roles in many of their productions while she lived out her college life. She's good, and there is no denying that about her. She studied musical theater, too, which makes us wonder what her singing voice sounds like. We bet it's lovely.
She's Married
We are so sorry, gentlemen, but she is a married woman. She got engaged to Rob Meder in December of 2018 and they were married in June of 2019. They were very excited to get married and begin their family, too, because they were pregnant almost immediately after their wedding, and they have a baby due in March of 2020. We don't know what this means for her role on Young and the Restless, but we do know they have some options. They can write her out for a bit while she has her baby. They can give her large handbags and hide her belly as it grows or they can write her pregnancy into the show. We have no idea what they will do, but we think it would be kind of cool to write it in with some big baby daddy plot twist to go along with it.