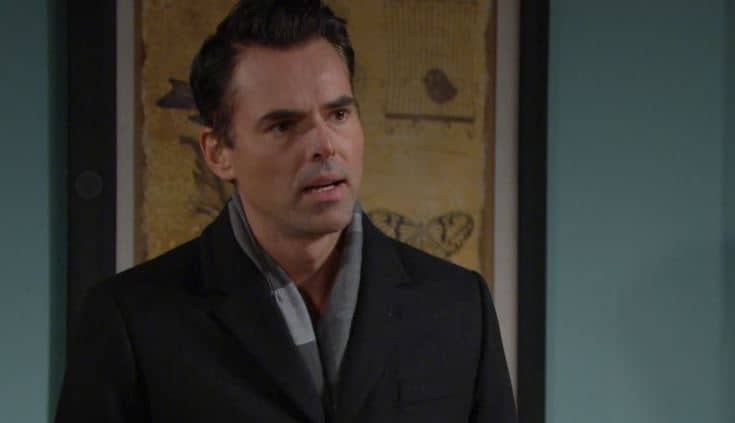 Young and the Restless fans are just over here thinking about last week with a lot of questions in mind. For one, why can't people just do what they say? Why must everyone make horrible decisions that affect everyone else and never make any sense? And why does everyone have to hurt everyone else? Why can't they just make good choices that don't hurt and don't make people feel bad? And why can't they just keep their lips to themselves when their spouses are not around? And why has it not occurred to even one person that being honest might just be the best option? There are so many things that could be avoided if people simply made the decision to speak the truth rather than continue to lie to one another.
Let's take Phyllis for example. She knows darn well that Victoria is going through the most difficult time in her life, and she also knows that she chose to have an affair with Nick than to be faithful to Billy. She also knows that Billy and Victoria have a long history, so why did she feel it was her business to tell Vickie that he tried to get back with her first so that Victoria would feel like nothing more than a second choice? Why? What was the point of that at all? Why do that and why make that a situation in the least? We don't get it at all. But then, there was more. Why did Cane and Victoria feel that they should spend even more time being very open with one another this week when they knew it would put them in a dark place — again? Why do they put themselves in this situation, and why do they make these decisions? It simply is not good for them.
What's Happening on Young and the Restless
Did you see #YR stars @MelissaOrdway and @DanielGoddard presenting at the #DealyAwards? 🏆 Thank you to @letsmakeadeal for having us! pic.twitter.com/wEBTL2b0Hw

— Young and Restless (@YandR_CBS) January 18, 2019
We do love stuff like this, and we hope that there is more of it in the near future. Seeing these stars out there making a case for one another is so much fun!
What's Next on Young and the Restless
https://twitter.com/YandR_CBS/status/1087001804246863873?ref_src=twsrc%5Etfw
We think that this week might just start out on a very interesting but potentially unique note. We all know that Phyllis has been working on some sort of plan of her own for some time now. She's got plans after plans after plans, and she's looking for a way to make sure she can get what she wants out of life. She's not happy with the way thing are going on in her life, and she's not afraid to take it to the door and get rid of what's not working for her. However, she has to do something to also turn things around and get them to work for her. This mean she's going to have some issues to deal with, and they might not be all that ideal. She's in a place where her life is a mess, and she's got a lot on her plate.
With that said, she's also looking for a way to get her situation in a better place, and today she's going to open up to Sharon about her plan. We aren't entirely certainly why she's doing this considering she and Sharon are not exactly friendly — but she does things that don't make sense on a regular basis. We just hope she can get her life together in some other way. And we hope that she's not being overly ambitious with her plans, either. She's a lovely woman, but she's making bad choices and moves — and we are not certain we can get on board with those at all.
Stay tuned for more Young and the Restless and be sure to check out TVOvermind daily for the latest Young and the Restless spoilers, news, and updates.