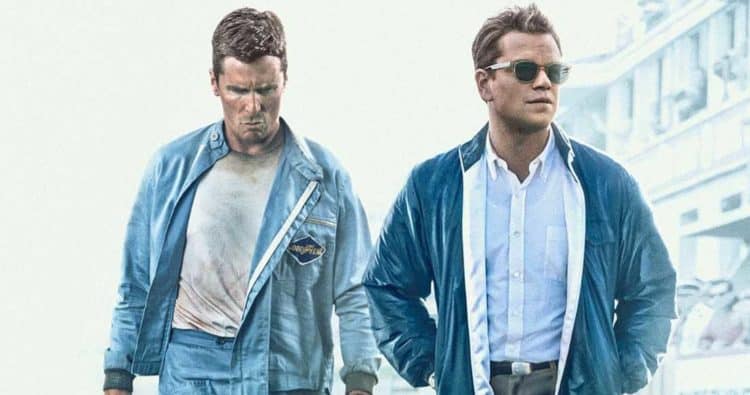 Ferrari vs. Ford might be a must-see for car enthusiasts and racing fans as well as anyone that might have a casual interest. For others it might be a good story but a lot of them might not know one thing about either company. Still, the compelling story is one that's been debated and explained away more than once throughout the years, as the real story vs. the movie isn't so outlandish that it can't be called entertaining. Simply put, Ferrari was at one time a very insurmountable challenge for anyone to beat when it came to 24 Hours of Le Mans, a race that many people might know nothing about but is still instrumental and nothing less than the biggest prize for those that worked in either company. The prestige, the renown, and the bragging rights that came from winning the race was a big part of the event, but proving that someone could actually beat Ferrari was one of the biggest motivators. Unfortunately one of the biggest problems was that it seemed utterly impossible.
John Fuge of MovieWeb is another positive voice that speaks of how Christian Bale and Matt Damon bring their A game to this impressive test of will and speed that stems from actual history. For a long time Ferrari has been a standard name when it comes to excellence, and as far as speed and elegance it was unmatched. The Ford company did what a lot of people thought was impossible, and it was shown that no one is untouchable when it comes to their legacy. As John has already stated both Bale and Damon have come together to create something that might have been expected of them but is delivered on in a way that's nothing short of amazing. A lot of people already know that these two are great and have seen it more than once throughout their careers. But acting together and bringing a level of intimacy that sees them as good friends but hardly able to get on the same page is even better since it takes their acting to another level that a lot of viewers were happy to see. If you want an even better indication that it's actually worth something it's been sitting at around 88% on Rotten Tomatoes for a while and doesn't seem to be plummeting. Normally I don't put a lot of stock in a site like Rotten Tomatoes, but there are times when they seem to get it right, and now would be one of those.
Not being much of a car person all I can come up with normally is what I like when I see it and how powerful an engine seems when it's good and revved up. The world of cars and everything that rests under the hood is the province of those to whom it makes sense and those that know what to do with the various power that can be produced by one engine or another. But there's a great story here and that's easy enough to see. The true to life story of Shelby and Miles is one that a lot of people are going to see as inspirational even if they don't understand the jargon and everything that goes with it. The spirit of competition, the idea that the Americans are going up against an honest to goodness titan in the racing world, and the determination they show in attempting to reach their goal is obvious enough to be the basis of a great tale that's been told more than once but has finally been given a great showing in a big way.
Also, the fact that Bale is playing the wily temperamental Miles and Damon is playing the part of the every-man as he's done before are two more points in favor of this movie since this is where each actor tends to shine the brightest. It's been likened to The Machinist bumping heads with We Bought A Zoo, but there's a dynamic between these two men that goes well beyond that and a story that seems intoxicating enough to pull just about anyone in. It's very true that understanding at least something about cars, other than where the gas goes in and how to change the oil, might be beneficial if one were to watch this movie, but all in all it should still be a rather pleasing and entertaining story of triumph that most people can get behind. Honestly I can't see this being an Academy award winner but there's always a chance that it could at least be a contender. Stories such as this have an up and down record that make them memorable to many people, but considering this one is actual history it could be even more effective. At the very least it's worth taking a look.
Tell us what's wrong with this post? How could we improve it? :)
Let us improve this post!