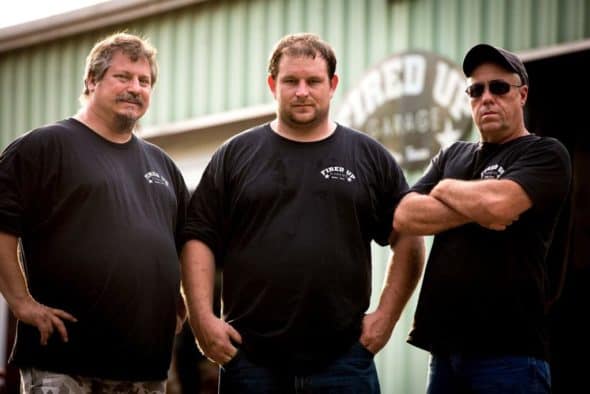 There isn't a shortage of mechanic shows on television today, but the difference with the guys at Misfit Garage is in their name: they're the misfits out of them all. The mechanics from Fired Up Garage have made a name for themselves since leaving the more popular Gas Monkey Garage, and they've proven to be on top of the automotive game. The show has acquired a pretty impressive viewership since it started in 2014, and the viewership just continues to grow each year. A quick visit to the show's Twitter feed and you'll instantly notice that they have 13k followers. Here are five reasons why you should be part of that number and follow Misfit Garage on Twitter.
For the spoilers
The Misfit Garage Twitter feed is chock-full of clues on what they show on following episodes. It's a good tease, one that you'll find exciting especially if you're already a Misfit fan. They hint of big things to come; they hint of little things as well. You'll also get clues on what's going on with the Discovery Channel in general.
For the flashbacks
For the ultimate car aficionado, you'll get endless amounts of flashbacks from previous builds and upgrades. It's a great way to remember the talent that these guys have and all the coolest things they've come up with in previous episodes. It's also a great way to reminisce on some of the greatest moments on the show, as they occasionally post video clips from past episodes onto the Twitter feed.
The silly clips
It isn't always about the car. Sometimes it's about the people too. If you follow them on Twitter, you'll get endless clips on the guys. They're funny; they get silly; they're absolutely entertaining even on Twitter. If by chance you just see one of these clips on your feed, you might find yourself laughing out of nowhere or just shaking your head in disbelief at what these mechanics do at times. You'll probably get a good break from whatever else is on your feed.
See celebrities
Occasionally, you'll find celebrities on Misfit Garage, and you'll find them on their Twitter too. Some of the most familiar names that may come across your feed from Misfit Garage's Twitter posts include Frankie Muniz, Richard Rawlings, Bill Elliott, Danny Trejo, and many more. These celebrities are fans of Misfit Garage just like you are and they've trusted the Fired Up mechanics to work on their own personal vehicles. You never know which celebrity you'll find on there next.
To hold you over
In between episodes, you might find yourselves itching for more Misfit that you just can't get anywhere else. Seeing posts from Misfit Garage on your Twitter feed will likely hold you over until the next episode comes around. You might even get a glimpse on what's going to happen in the next episode. On the other hand, if you simply got too busy to pay attention, your Twitter feed will remind you that it's time to turn on the TV and catch up with the crew.
Tell us what's wrong with this post? How could we improve it? :)
Let us improve this post!