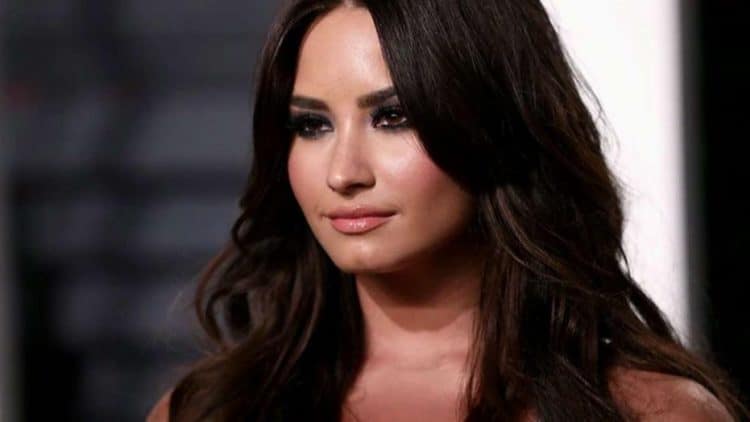 Much like a lot of celebrities, Demi Lovato has seen her reputation rise and dip over the years, and it's fair to say that the new 4-part UFO docuseries that she's coming out with on Peacock might tip the scales on which her reputation balances once again. There are plenty of folks that believe in UFOs, but there are so many that believe differently from one another that it's fair to say that her show, which will feature Demi, a friend, and her sister, might be taken seriously by some, but not by everyone. Those that don't believe are bound to find this show another bit of entertainment but not much else since the skeptics that don't believe that UFOs are real are bound to try taking the show apart or will just leave it alone. The subject of aliens is something that many people have been a debate for a long while now, especially since it means that there's something beyond this world and living beings that are of higher consciousness and are far more intelligent. Of course, if aliens are more intelligent than humans, then perhaps there's a reason why they haven't visited in a manner that would reveal them in such a big way. Humans haven't exactly evolved enough to welcome an alien species to the world without a great deal of fear and uncertainty that can lead to hostility. The purpose of Demi's quest would appear to be to speak with specialists and those that have extensive knowledge of UFOs and have experienced their own sightings apparently. There's bound to be a lot of disbelief that will be trailing her and those that go with her largely because one of them is a skeptic, to begin with, and is bound to shed a great deal of shade on this project.
Believing we're all alone in the universe is tough for a lot of people and it's given rise to a great deal of imagination and the landscape of pop culture as it exists today. People have allowed their love for the unknown to run wild and as a result, we've been given comics, books, movies, TV shows, radio shows, and everything else that has helped to foster the many ideas that have come along throughout the years. There have been UFO shows aplenty throughout the course of TV and there have been entire shows and movies dedicated to the continuation of the UFO myths and legends that people want to believe in. From War of the Worlds to The X-Files, people have become so enamored of UFO sightings and the truth of what's really out there, or on the planet no less. The latter would make movies such as Men in Black a little closer to home given that if aliens do currently exist on our planet then it's likely that they're not really sure what they're seeing and have decided to blend in to simply stay out of the way since humans are more than a little crazy when presented with what they don't know or understand. But while Demi's show doesn't have a release date yet it's fair to say that we should be finding out son when she'll be on since it might be an intriguing show since the more one knows, the more they figure out that there's more to discover about our world and what lies outside of it. Thinking that having a pop star take us through a documentary is an odd thing to see is something that a lot of people might need to get over since Demi's been a UFO enthusiast for a long time apparently and isn't shy about talking to other people concerning her beliefs.
However one might feel about UFOs, Demi isn't backing down with her belief and is going to be diving right into the explanation and enjoyment portions of this show as she gets to share what she's into with her fans and with those that likely share the same beliefs that she does when it comes to UFOs. Thankfully for Demi, there are a LOT of people that share her belief, and while a lot of people call them a bit kooky there's a part of me that has to say that there are things beyond our world that we don't understand, some which science can cover without fail and others that the science that we've been presented with is kind of inadequate to explain at times. The hope for this show is that Demi will find the kind of information she's looking for and will have her suspicions either confirmed or at the very least be given some type of information that will justify her beliefs in some way. Barring that, it could be an interesting time for the viewers as they watch one of their favorite pop stars trying to determine the validity of UFOs.