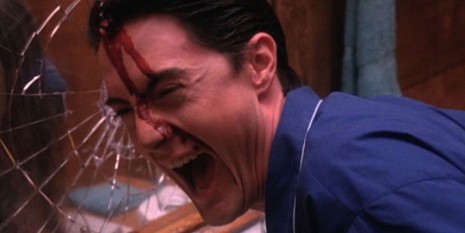 Unfortunately there's nothing new to report on the upcoming season of Twin Peaks. We'll just have to settle for some nostalgia today. But there's nothing wrong with that because while we don't have any new information on the newest season of the David Lynch directed series, we did manage to come across some never before seen photos from the set of the show during it's run in the 90s.
Seeing all of your old friends from Twin Peaks again may cause a few memories to resurface, including those "they won't be on the new episodes because they're dead!" moments that make you want to smile and cry at the same time.
I have no idea where this will lead us, but I have a definite feeling it will be a place both wonderful and strange.
Many of the photos in this post captured while the cameras weren't rolling on the set of Twin Peaks were taken by actor Richard Beymer (who played 'Benjamin Horne' in the series) after the photographer hired to take promotional shots for the film quit.
Others are what appear to be candid photos including an amusing polaroid of director David Lynch yelling into the ear of actress Grace Zabriskie (who played Laura Palmer's mother Sarah in the original series) with a megaphone.
Enjoy!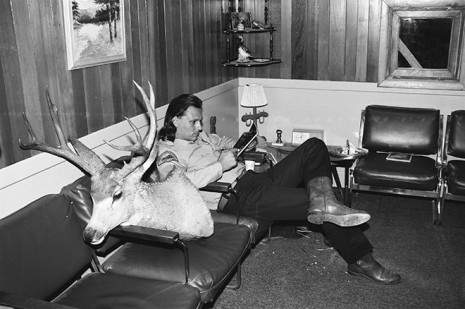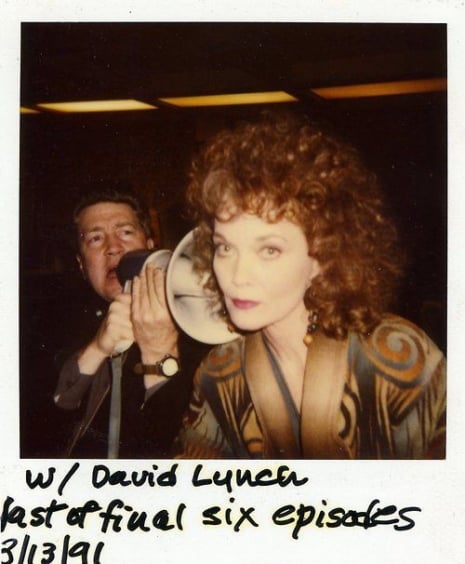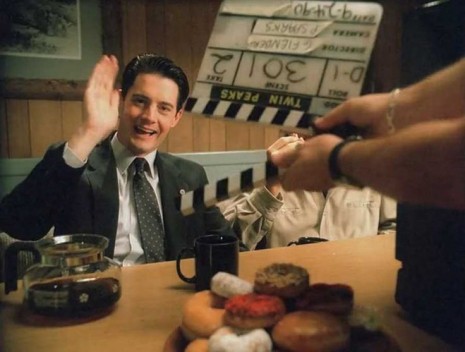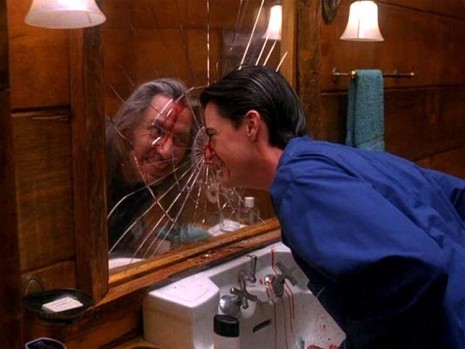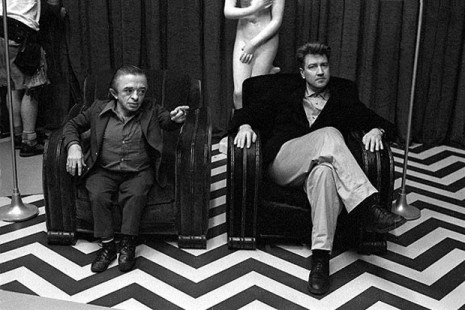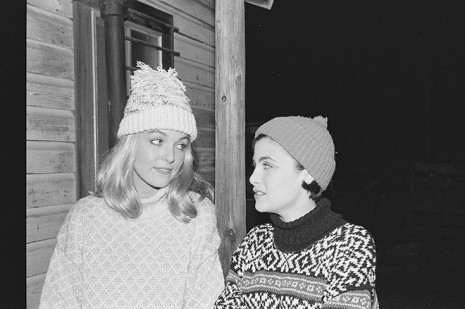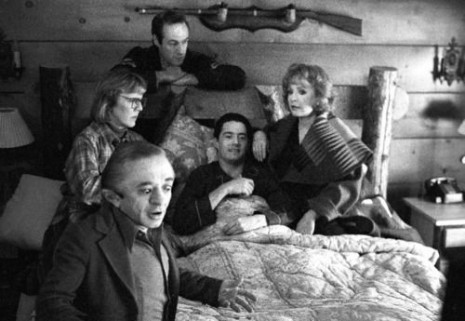 Photos via Dangerous Minds