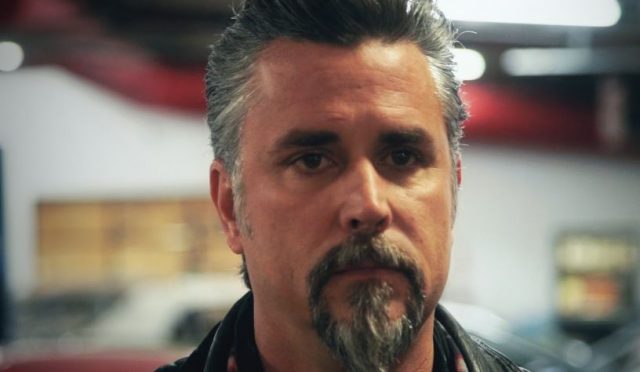 Fast n' Loud returns to the Discovery Channel with its 21st episode of season 7. Today we wanted to take a closer look at Richard Rawlings, the main star. Richard Rawlings currently has a net worth of $15 million which has increased quite substantially since well, 7 years ago. The majority of the income he earns is through Fast n' Loud, however Rawlings has amassed over 1 million fans on Instagram which is now contributing to his money making ability. He also owns a couple of restaurants as well as music venue.
Rawlings has been building cars ever since he was a child growing up in Fort Worth, TX. In fact, at the early age of 14 he began buying cars for himself. He then went on to work as a fire fighter, paramedic, and police officer even before he turned 21. Later on, he became the owner and operator of his own printing and advertising company.
It wasn't until Rawlings sold his printing and ad company that he would go on to found Gas Monkey Garage. The rest as they say, is history. Gas Money Garage is the hot rod shop that allowed Rawlings to produce and ship custom cars to clients all over the world. In 2012 he was approached by The Discovery Channel to document his life and business. Fast n' Loud was born and has been on ever since.
The show began airing in June 2012 and features him and his co-workers including Aaron Kaufman, KC Mathieu, and Scot McMilan. Aaron Kaufman is the other famous face on the show. And we mean that because of his crazy beard.
Richard is a veteran of transcontinental road rallies. He twice won the Gumball 3000 and the Bullrun. He is the current world record holder in the Cannonball Run. He was even recognized by Jay Leno for his achievement after having broken the record that stood since 1979. He had covered the 2,811 miles from New York to Los Angeles in 31 hours and 59 minutes with an average speed of 87.6 miles per hour.
Currently Rawlings is 47 years old and we see no plans of him slowing down. In addition to the Gas Money Garage, Rawlings also opened a Gas Monkey Bar n' Grill and a Gas Monkey Live. In September 2013, Rawlings started Gas Monkey Bar N' Grill in Northwest Dallas with a second location at Dallas Fort Worth International Airport opened in March 2014. Rawlings has indicated a desire to open a third Texas location outside of the Dallas-Fort Worth metropolitan area. Richard Rawling's Garage (restaurant) is set to open at Foxwoods Resort and Casino in 2017.
Gas Monkey Live was opened in 2014 and is a live music venue.