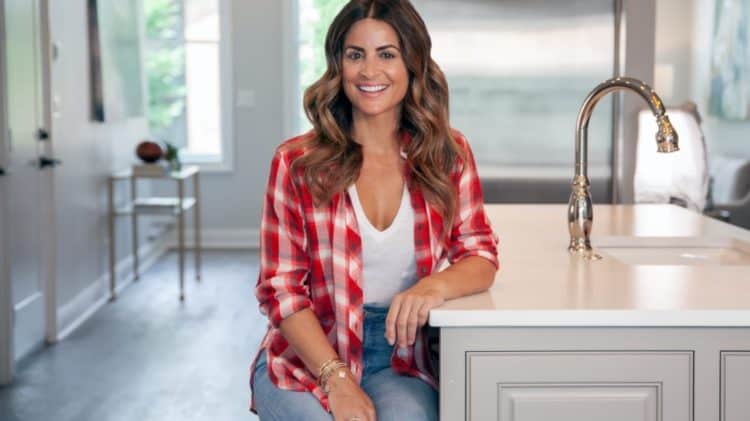 Just when you thought HGTV couldn't possibly find any more ways to put a spin on home design shows, they come up with a new idea. In the summer of 2020, the network debuted a new series called Flipping Across America which brought a fun competition style format to the world of home design. After a successful first run, the show was brought back for a second season and fans have continued to love the creativity and fun the show brings. If you're looking for something new to watch — which we all are — Flipping Across America is something you may want to consider adding to your list. Keep reading to learn 10 things you didn't know about Flipping Across America.
1. Additional Clips Are Available On The HGTV Website
New episodes of Flipping Across America air every week, but if you'd like to check out additional clips you can head over to the HGTV website. With that being said, however, Flipping Across America has a lot less online content than many of the network's other shows.
2. Flipping Across America Isn't Alison Victoria's First Time Working With HGTV
If Alison looks familiar to you, it's probably because you've seen her before. She's not new to the home renovation/design space and she also isn't new to HGTV. She hosts another show on the network called Windy City Rehab which also debuted in 2020. Unfortunately, Windy City Rehab has had some legal issues.
3. Viewers Will Learn Some Useful Design Tips
When you watch a show like Flipping Across America, being entertained is only half of the benefit. Viewers will also get the chance to learn some home design techniques that may be beneficial for their own projects. Even if you're not trying to make any changes to your current living space, the information you gain from the show can help you in the future.
4. Their Is No Word On Season 3
Now that season two is under way, there are a lot of people who are already curious about season three. Unfortunately, it doesn't look like an official renewal announcement has been made. That doesn't necessarily mean that the show won't be brought back for another season, though.
5. Each Episode Is Filmed In Two Cities
One of the things that makes Flipping Across America unique is the fact that each episode takes place in two separate cities. During the show two 'teams' compete to complete the best home renovation projects but in totally different markets across the country.
6. The Show Doesn't Have Its Own Social Media Accounts
It's becoming more and more common for TV shows to have their own social media accounts. This allows fans to keep up with the show in between episodes and also helps the network more effectively brand their content. Unfortunately for Flipping Across America fans, the series doesn't have any social media accounts. People who want to keep up with the show will have to follow the official HGTV account of follow Alison Victoria directly.
7. The Show Provides Insight On How Markets Vary In Different Parts Of The Country
Have you ever wondered where and how you can get the most bang for your buck when it comes to real estate? Flipping Across America can help you gain some insight. Another cool element of the show is that it provides insight into real estate markets in different parts of the country.
8. There Is No Prize
We all know that a prize is usually the best part of any competition, but Flipping Across America doesn't technically have a prize. During every episode, the teams compete to see who to renovate two different properties with similar budgets. The team who was able to use their resources most effectively will earn the winning title, but they don't get a prize other than that.
9. The Show Features All Kinds Of Different Houses
No matter what style of architecture you prefer, you will probably see something you like on Flipping Across America. The show includes all sorts of different kinds of properties which adds further perspective to what people can expect to spend when buying and renovating properties in certain areas.
10. Some Of The Homes Are In Disrepair
Using houses on the show that only need superficial changes would be too easy, so Flipping Across America made sure to add some twists. Some of the houses on the show are in need of some very serious help. A few of them have even been left in conditions similar to what you'd see on an episode of Hoarders.