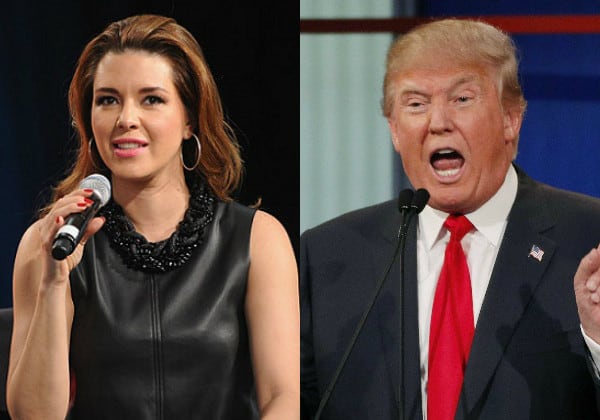 If you'll recall, during the 1st of three debates for President of the United States, democratic candidate Hillary Clinton dropped the name Alicia Machado who has since become a household name. Why you might ask? Because Alicia was the winning of the 1997 Miss Universe contest and is now the subject of much discussion due to the fact that Donald Trump called her "Miss Piggy" among other names.
Trump widely criticized the pageant winner only 8 months after she won the title claiming that she had gained too much weight. Trump, the contest's new executive producer, stood next to Machado as she rode a stationary bike surrounded by a scrum of local cameramen and news reporters and flanked by a personal trainer. "I went to the Miss Universe contest last year," Trump told reporters. "I felt Alicia was one of the most beautiful women I had ever seen. It was incredible."
But after winning the pageant, the real estate mogul said, Machado gained some weight.
"Alicia is like me and a lot of other people – I love to eat, we all love to eat," Trump said, noting that Machado had been "under pressure" traveling around the world to promote the contest. "Some people when they have pressure don't eat," he explained. "And some people when they have pressure eat too much." Machado, Trump said, was one of those people. "This is somebody that likes to eat," he said.
Machado was smiling as Trump and Jackowski gave reporters their assessment of her appearance. But last Tuesday night, Machado told CNN she was humiliated. "I had my self-esteem on the floor," she said. "It was the most horrible moment that some girl can [have]."
Currently Machado is campaigning with Hillary Clinton and supporting her in her quest to spread the message that Donald Trump is a misogynist and has absolutely no respect for women. Recently this tape surfaced from 1997. Needless to say, it's surreal to watch.