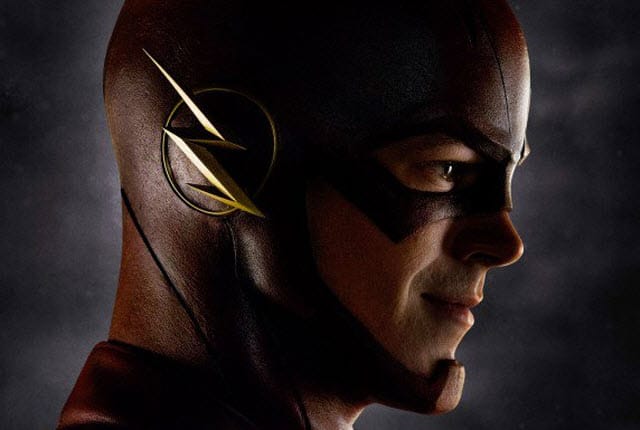 Last Saturday, TVOvermind was able to participate in The Flash press junket at roundtables at San Diego Comic-Con where we got to talk to both The Flash (Grant Gustin) and Iris West (Candice Patton), so let's start with Ms. Patton as she talks about how Iris looks at this superhero.
TVOvermind's Andy Behbakht: Beyond the first episode, how is Iris going to react to someone like The Flash?
Candice Patton: I do know that she is very interested in The Flash and who this person is, that's kind of peeking her interest in being a journalist and it's motivating her to kind of figure out who this guy. It's causing an interesting dynamic between her and Barry because Barry wants to say to her "Hi, I'm The Flash! Be interested in me!", she is just so overly interested in this guy who is running around and saving everyone.
It's such a glorious title to be a superhero and for her not to know that it's really just her best friend who she grew up with, it's a hard thing isn't? But I think it's cool, I don't know when she will find out, but it will probably be a slow burn, you know? We don't want to give that away too soon, but she will figure it out, she is super-smart!
–
Last but absolutely not the least, The Flash himself as he talks about the team dynamic that he has with the characters at S.T.A.R. Labs and whether or not he will eventually become the team leader.
TVO: Barry has this team with Caitlin Snow, Cisco Ramon and Dr. Harrison Wells at S.T.A.R. Labs, but he is slowly going to become the leader of this team or is he at the beginning going to let them guide him through this?
Grant Gustin: Well he definitely needs them, I mean if he woke up from the coma and was just by himself, I don't think it would go very well so he definitely needs them right now. But Barry is kind of stubborn because he has always done his own thing a little bit, he has always been an outcast and now he has these friends, but they are his powers.
I think he is going to let them [the team] kind of drive the car for a little bit, but yeah he may end up becoming the team leader because he is incredibly bright, they all are though but he is also stubborn so I think sometimes he is not going to listen to their advice. [laughs]
Stay tuned for interviews with the cast and show-runners of Arrow here on TVOvermind!
The Flash premieres on Tuesday, October 7, 8/7c on The CW.
[Photo via The CW]