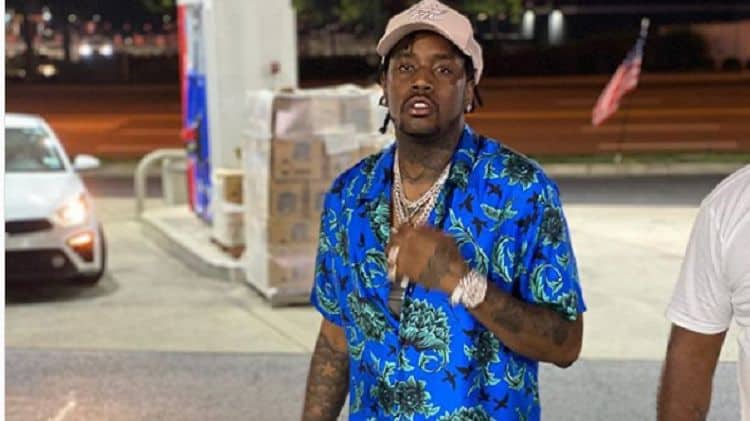 Rappers have the most fun stage names, and we think that Fivio Foreign is one of the most fun. He's a rapper and a songwriter who really broke through the game in 2019 with a huge hit he collaborated on with other artists such as Quavo. He's been working with another famous rapper for some time now. Remember Mase? A good friend of Sean (Diddy) Combs? He signed Fivio Foreign to his record label some time ago, and they are working to make him a household name. On that note, we thought we'd let the world learn a little more about him before he's so big we can't remember when we didn't know everything about his life.
1. His Real Name is…
We all know rap stars rarely use their real names on stage. They're nowhere near as fun as stage names, and Fivio Foreign was certainly not born with this name. He was born Maxie Lee Ryles III back on March 29, 1990. He just turned 30 in 2020, and he's living his best life right now.
2. He's from Brooklyn
Fivio was born in Brooklyn, New York, and he spent his life there. He was raised in the same area where he was born, and he was able to spend most of his life focusing on his future. He knew that the rap game was going to be part of his life, and he also knew it would take him some time, some dedication, and a lot of hard work to make it work for him.
3. He's Not Always Been Fivio
Before this stage name took, he was known by a different stage name. He first began his rap career using the name Lite Fivio. This was his name in the 2011 timeframe, but it didn't last. By 2013, he'd changed his stage name and was going by Fivio Foreign. The idea came from a music collective he worked on with some friends around that time.
4. He's Got a Foundation
It's a fairly new foundation. He started it in May 2020 in the height of a global pandemic. It's called Foreignside Foundation, and it's for him to help at-risk youth. The non-profit organization is one that is close to his heart, and it's designed to help him make sure that he is capable and ready to help the youth that are at-risk and unable to help themselves. He wants to help provide a better future.
5. He Lost His Mother
It's been a rough few years for the rap star. It all began when he lost his mother in 2018. Her death was not something he saw coming. But, unfortunately, his mother suffered a stroke that took her life. He was close to her, and this was a year that brought him a lot of sadness.
6. He Was Subjected to Death Rumors in August 2020
He made some headlines again for his bad luck in 2020 – August to be precise. It turns out that there were some rumors that he was shot and killed outside of an Atlanta nightclub on August 8, 2020, but it the rumors were just that – rumors. He is not dead following rumors he was shot outside of a club.
7. Was He Shot?
We still don't know for certain that he was not shot, but we don't think that he was. The rapper went onto his social media accounts to show himself eating a meal at a restaurant amid rumors he was killed or shot and not okay, and he appears all right. However, we still don't know if he was shot at all. It's still a huge situation we cannot figure out.
8. He Had A Fun Childhood
He's stated in the past that his childhood was a good one. He played with his friends outside. They did normal kid stuff like running around, throwing water balloons at one another, and just enjoying the lives kids were meant to have.
9. He's Got a Good Heart
He doesn't think that he was the best kid growing up, but he wasn't bad, either. Like most kids, he did a few things that definitely didn't go over well at home or at school, but he had a good heart and he's proud of that. At the end of the day, we think that's the most important thing. To be a good person with a good heart is something to be proud of all the time.
10. He's a Fan of Astrology
He believes in astrology. He lives for energy. He likes to feed off of that, and nothing else matters to him about a person. He's a big fan of feeling the energy a person brings to the room. If it's good, he doesn't care about anything else about that person.