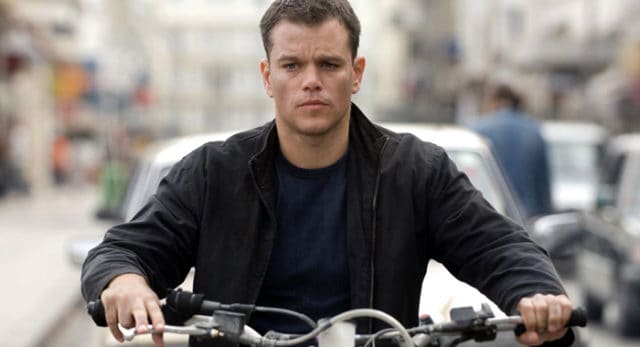 We've all gotten excited at the prospect of a movie as seen from its trailer. We've also been all let down upon seeing some films having relied much on what the trailers have given us and ending up with a totally different movie product. Yes. It happens, and that's because movie trailers are designed to get you out of your couch and into a movie theater seat. Movie trailers will do anything possible to do that including lie to you in more ways than one. If you've never felt this, we'll gladly open your eyes to five ways that movie trailers have been lying to you all this time.
1. They lie about the tone of the film.
There are some trailers that make one film seem about one thing but end up being about something completely different. In the trailer of The Last Mimzy, we were led to believe that this was going to be a good ol' adventure, family picture. The movie, however, turned out to be more suspenseful and horrific in a sense. Watching the trailer will lead you to believe that this is a film that your kids can watch and enjoy; if you took your kids to watch the movie, you probably ended up leaving early or left after the movie with a crying kid in your arms.
2. They lie about the action in the movie.
One of the worst movie going experience anyone can ever have is when you're just so excited to see a particular action-packed movie to get your adrenaline going, and you end up with something that resembles more slow-paced drama. You leave the theater feeling more cheated than anything, and what else? You feel lied to. That's because you have been lied to by the movie trailer to be exact. In the movie Drive, we expected to see more fast car action than anything. Instead, we got weird dramatic vibes in a totally slow-paced movie. It wasn't terrible; it just wasn't what we expected.
3. They lie about how good the movie is going to be.
Many movie trailers play it off like a movie will be mediocre. It's a marketing tactic that will intensify the wow factor after you've actually seen the movie and realize that it's quite decent. Take for example Liam Neeson's The Grey, which the trailer purported to be just another Neeson action flick but this time involving wolves in the wild. The movie actually had more depth to it than anyone could imagine a Neeson film could have and became more of a success in the end.
4. They lie about scenes that are not in the movie.
We get it that not all scenes make it in the final cut. However, if a trailer has enticed a person to go see a movie because of one particular scene, it wouldn't be fair if that said scene weren't in the movie at all. This happens more often than people realize. In The Bourne Ultimatum trailer, we see Jason Bourne dive out of a moving vehicle that ends up crashing into another. The momentary scene was awesome and exciting, yet it was not to be seen in the movie at all.
5. They lie about actors having primary roles in the film.
Star power sells movies. Hands down. Hollywood knows it too and exploits that to no end using movie trailers. They cut movie trailers to highlight the biggest celebrity of the film, leading us to think that their roles are either large or central to the entirety of the movie. One of the biggest examples of this is the original Scream movie that starred Drew Barrymore. The trailer made it seem like Drew was going to play a vital role in the film and in some ways she did, only as the first victim in the movie, which left her dead within the first 10 minutes. We thought she'd at least last until the very end.
Save