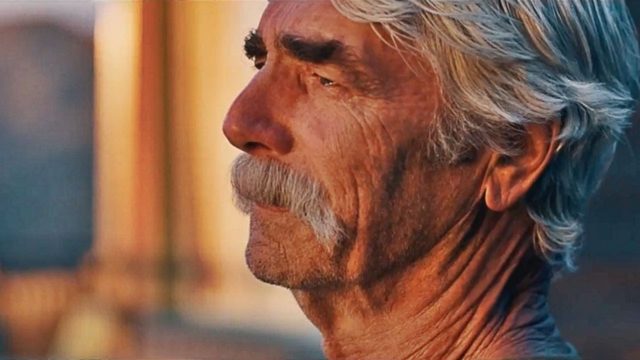 Dramas are often thought of as the movie you go to with your significant other to be "nice" or to share a special moment. In truth, some dramas are quite powerful and can tug at the heart strings of even the toughest individual. Dramatic movies tend to remind us all what it means to be human, and what the human condition is really all about.
Here are five upcoming dramatic films we're excited to see:
The Hero
Fan favorite and screen legend Sam Elliott portrays an aging Western star that has a voice of gold and a life he isn't entirely proud of. It's a very old tale that's been told a hundred different ways, but with Elliott at the helm there's nothing to do but sit and listen as he lights it up with a stellar cast and a very real tale that too many people have experienced in life. Forced to take a better look at his life once he's diagnosed with cancer, Elliott's character tries to reconnect with his daughter and even attempts to find a connection with a new woman that he finds quite interesting. While the story has been seen before, it's worth seeing again just to witness Elliott in action once more.
Megan Leavey
Based upon the true story of Marine K9 handler Megan Leavey, Kate Mara assumes the role of the titular character in a heartfelt attempt to bring this story to the general public. After enlisting in the Marines Leavey became a K9 handler where she met Rex, the dog she would eventually bond with. After both of them suffered and injury while serving their country, Leavey attempted to adopt Rex, but was forced to go through several channels before she finally got to take her canine friend home.
All Eyez On Me
There's no doubt that hip-hop legend Tupac Shakur was a musical genius. He had an ear for the type of beat that people wanted to hear, and his message was loud and clear to many. He wanted peace in his time, but despite being a controversial character he did a great deal to see that dream realized. Sadly he was gunned down before he could see such a thing happen, but his ideals have lived on, and in this biographical drama it will be shown just how he came to be the man that grabbed the attention of so many.
Dunkirk
Another movie based on a real event, Dunkirk is the story of the British, Belgian, Canadian, and French soldiers that were stranded on Dunkirk during the early part of World War II. The hardships, the fear, and the uncertainty of survival that comes from being surrounded by the German army during this time is designed to drive this film and make it known just how dire the situation was during this time, and how the brave men that awaited rescue managed to survive.
The Book of Henry
Sometimes kids tend to have the greatest ideas…that almost never get acted upon. In this very humanistic film young Henry has a serious crush on the stepdaughter of the police commissioner. After discovering that she is being abused by her stepfather, Henry begins to write down a plan to rescue her. However, it is his mother and brother Peter that go about executing the plan