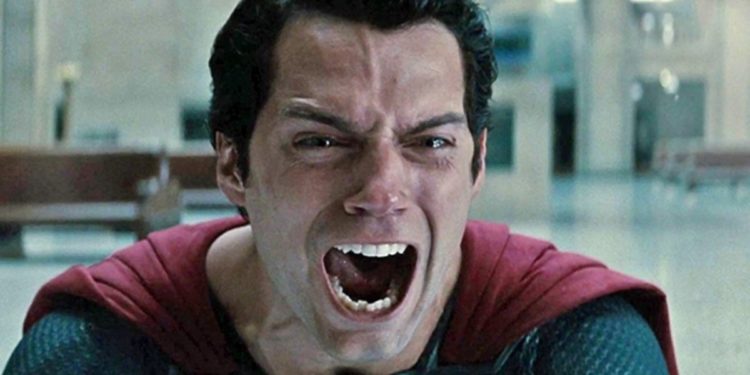 As overplayed as the DCEU has become there are moments when it could have been great had it just followed through with certain ideas and not gone the same route that led it to crash and burn in several movies. Some might want to argue that it still has a chance for greatness, and they'd be right, but there's a pretty big hill to climb for that greatness and it's one that continues to get higher the longer they have to wait. Obviously this isn't the DCEU's fault since everyone has been shut down lately, but when it comes time to get back to work and keep things rolling it might be important to take a look at some of the most underrated moments of the movies that have already come along and think on just how they could have been better and how pushing certain ideas might be able to strengthen their standing since the fact is that the DCEU movies aren't the worst, but despite any success, there are those times when the fans will cover their eyes and hope that they didn't see what they just saw, especially when such moments are preceded by great scenes that should have been built upon instead of tossed in the back seat.
Here are five of the most underrated moments in the DCEU.
5. Ares' speech to Diana
Does anyone realize just how easily Ares could have ended Diana at this point? He turned her sword to ash with a touch, and she had no idea of her true power, while Ares, the god of war that had existed since long before she'd been created, decided he wanted to torment her. This was a great scene really since it brought home a couple of ideas. One is that Ares was still insanely powerful and could have bested Diana easily at this point. The other is that bad guys in the movies tend to talk way too much and act as their own worst enemies because of this. Seriously, if a villain is that bad then they'd be gutting the hero before they had a chance to contemplate defeat.
4. Jor-El was a superior fighter
There was a lot about Man of Steel that felt underrated and some stuff that felt like it went a little too over the top for this movie. But Jor-El vs. Zod was actually the best fight in the movie since it wasn't just two powerhouses slugging it out across a cityscape, it was two seasoned warriors fighting for their own purposes in a manner that's a lot easier to handle from a visual perspective. It's also apparent that Jor-El was a much better fighter than Zod since he took out the general and his underlings before Zod had to resort to stabbing him while Jor-El's attention was elsewhere.
3. Pretty much every Alfred moment
It's easy to wonder if Michael Gough felt this way when he was still playing Alfred since he had to contend with a few big celebrities as well and had to be the butler, caretaker, and friend. But this time around Alfred kind of feels more like an advisor and backup to Bruce than anything and not quite the same as he's been in other movies. In a lot of ways, he's the guy that keeps Bruce Wayne on the level and from doing anything that could possibly damage his reputation, but at the same time, he's the silent voice that no one else gets to hear from and is for the most part just someone that's expected to be there but not say too much.
2. The battle for the Mother boxes
Between the two climactic battle scenes for the boxes in this movie, I definitely would have rather watched this one unfold in its entirety than the last one since there was no talk of smelling fear or trading quips in this battle, at least none that we saw, and it was a full-scale war. Tribes of men, Green Lanterns, deities, Atlanteans, Amazons, oh my. This would have been the battle to watch since it was so involved that one couldn't help but feel some excitement at it, but of course, it was another throwaway scene used to describe why Steppenwolf was the way he was and how the Mother boxes had come to earth.
1. The infamous neck snap
Everyone wants to grind on and on about how this violated Superman's 'no killing' rule, but won't acknowledge another fact, that killing Zod meant killing another, and as far as he knew the last, member of his race. In case anyone forgot, Clark didn't know about Supergirl at this point since she hadn't been introduced yet, and he had no knowledge that any other Kryptonian's survived. As far as he knew, this was the last of his kind apart from himself, but that gets downplayed quite a bit.
There are several other underrated moments in the DCEU, but these felt kind of important.