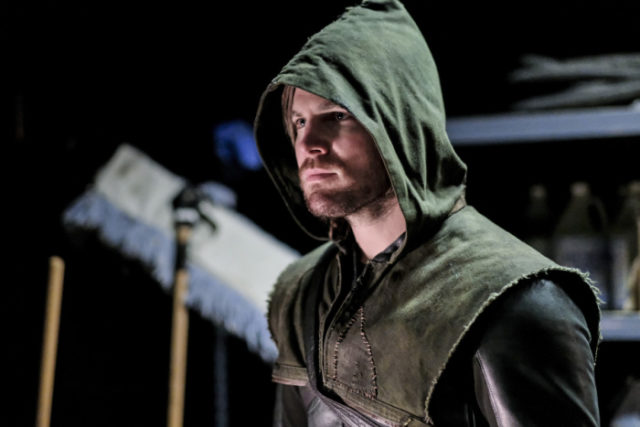 Season 6 of the Arrow series will start airing on October 12th on the CW. What makes Season 6 get anticipated with great expectations is how season 5 ended. The season 5 grand finale was explosive and left a lot of questions unanswered other than putting some conflicts to rest. As far as the new season, here are some details you need to be aware of….
New Additions
Outside the list of the series' members that have the possibility of returning, at least one other member is joining the stable. Amell confided in fan video that Manu Bennett is going to be part of the show again. She reported that he is going to be involved in few episodes of the season throughout the year. She also dropped a hint about the return of a cast member from Season 1 who is speculated to be Anatoly.
Flashbacks
On the non-casting side, Oliver will have his own apartment in season 6. According to a spoiler shared by Amell, flashbacks will dominate a bigger part of the show regardless of the extensive chronicling of the hero's (Oliver's) five-year odyssey. This will be aimed at eliminating the back stories of supporting characters.
In the fan video, Amell was at some point asked to reveal two true facts and one lie about the Season. After a little thought, he came up with two jumbled tips. He talked of Slade and Olivier featuring a scene set in the current times. "Diggle will deploy his gun but it won't work while Thea is actually in the present-day scene where we'll speak to each other," he said.
One location
All the scenes featured in episode 5 titled "Lian Yu" will be shot in one location. To add to the story of Oliver, he will have a new ally in this season. It is also speculated that Susanna Thompson is going to pull out a surprise cameo. But one interesting character with great anticipations in this season will be Samantha (Oliver's wife). If she ever dies, William will be an orphan for some time unless if Oliver takes steps to be a married parent again. The best way out will be to allow Samantha to live again. From that point, she will be forced to take William far away considering the kid had survived a devastating traumatic event.
Legal action
Although the Arrows writers would have like to remove the whole cast except Lyla, Oliver, and William, it is less likely it will actually take place. Such an action could bring them some trouble with the legal system as well as the outrage of Olicity fans.
Crime Fighting Team
As Oliver returns home, he will be focused on correcting the wrongs made by his family while fighting crime at the same time. As the green arrow, his crime fighting team will include Thea Queen, meta-human Dinah Drake, brilliant inventor Curtis Holt, computer science guru Felicity Smoak, former soldier John Diggle and street-savvy Rene Ramirez among others. Just after Oliver has strengthened and solidified his team, his unexpected enemies stand a high chance of revisiting the Star City.