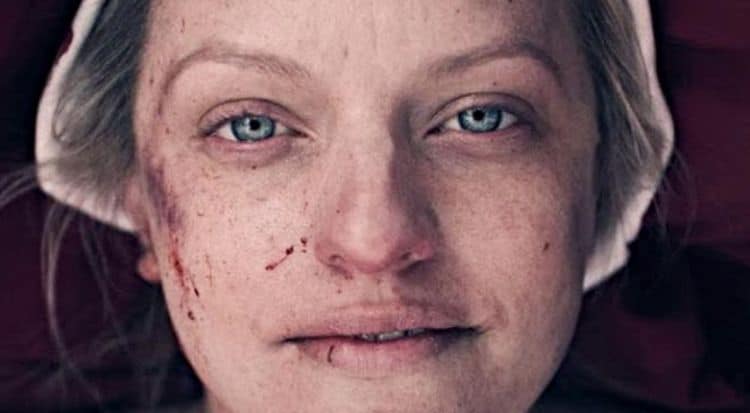 As exciting as it is to see that the trailer for season 4 of The Handmaid's Tale has dropped, we're not going to be likely to see it until next year since production isn't even close to wrapping on this show and there's no telling yet when things will get back on track. Right now the popular Hulu series is in the same boat as everyone else, they're just waiting to come back in a safe and ordered manner that won't risk anyone's health and can get the show up and running again. A lot has happened leading up to season 4 and as an avid fan knows things are heating up in a big way, with the next season aiming to be as explosive as it can get. The story has been gripping and insanely addictive at this point, but things are only looking like they're about to get more and more intense, though people are no doubt going to be pacing in anticipation as the months go by, waiting for season 4 to release. At this point though the only thing that one can really expect is to keep hearing updates on whether the show has started up production yet, as this is the biggest hurdle to get over as of now and will be the big decider when it comes to the final release date.
Here are a few things we did manage to learn from the trailer.
5. We won't see the next season until 2021.
That sounds like a long time to wait, doesn't it? But if we could wait for shows like Westworld and Game of Thrones this one shouldn't be too hard since this will give fans a lot of time to go back and watch the first three seasons over again, just to make sure that nothing was missed. The small, out of the way details that were there all the time but somehow were glossed over might be necessary when the next season returns, or a person could simply watch the last three seasons to keep the idea of what's been happening fresh in their mind so that the surprise of next season won't be too out of bounds.
4. June is coming back in force.
The fact that June has survived means that the war is about escalate in a big way since her desire to see a different world and to be a part of the change that leads to that place are bound to keep her moving and keep her from being subservient in any way unless she absolutely has to be in order to get closer to her goal. With all she's accomplished so far it's fair to say that June is going to be coming back to do as much damage to the system and to liberate as many women as she can, and she won't be asking nicely. With that being said, one can only imagine how crazy things are going to get.
3. There will be plenty of correlation between the story and the real world.
No one wants to think about the correlation between the real world and the story but the truth is, despite the fact that this story is a worst case scenario, it's also making people look twice at the country around them. Perhaps they're grateful that it's not that bad, or maybe some are thinking that we're not too far away from our own Gilead. The idea though isn't to cause division, but to tell a gripping and powerful story that is bound to be watched and experienced by the fans. So far that goal has definitely been reached, though season four is definitely looking to take things to extremes.
2. The coming conflict will only be the beginning.
Somehow season 4 doesn't feel like it will be the last unless it's already being lauded as such as no one has said anything. This feels like the beginning of something even greater that could keep going on for a while. The material that's there has thus far been able to provide fans with a great deal of entertainment in a very eye-popping way, and it's easy to think that this conflict could last for some time before it finally burns out.
1. Things are about to pop off in a big way.
Fans will no doubt be checking in every week or so if not every day to see if there's any more word on when June will be coming back and if there's any more details that are being handed out about what she plans to do. The rumor mills are already grinding away as one can guess and at this time it's easy to think that the trailer is going to be analyzed up and down within the weeks to come since people are going to want to know just what's coming so they can prepare as much as they can.
2021 is a ways away yet, but people will be ready when it comes.