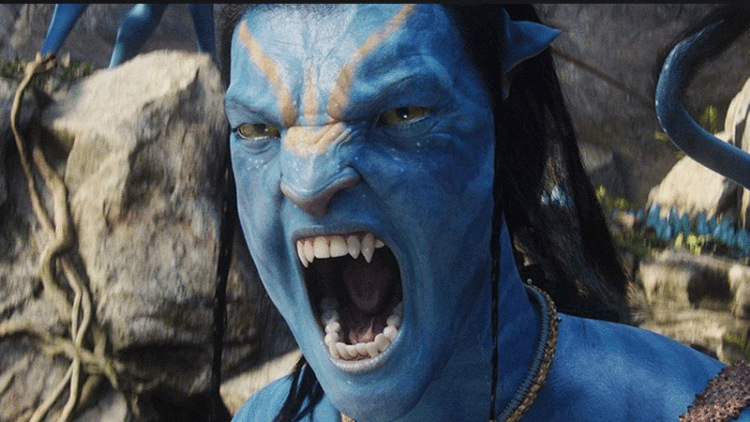 James Cameron is a patient man. The unique director behind Avatar has spent over a decade making sure that the sequels to his world-beating smash hit are absolutely perfect. There are very high personal stakes involved. The original was released all the way back in 2009 and made over $2.7 billion world-wide, making it the highest grossing movie of all time until Avengers: Endgame finally knocked it off its perch last year.
James Cameron, who already made the highest grossing film of all time in the 1990s with Titanic, knows a thing or two about how to put butts in seats, believing that Avatar 2 will be a smash hit when it is eventually released on December 17th, 2021. Explaining the delays to Vanity Fair, he stated that: "we're clicking along perfectly. We're doing very well because of all the time that we had to develop the system and the pipeline and all that. We weren't wasting time, we were putting it into tech development and design." Additionally, this pipeline means that Avatar 3 also has had parts filmed as well as the beginning of Avatar 4, with Avatar 5 in development, potentially setting up the biggest grossing franchise of all time.
Now production has been momentarily halted due to the outbreak of the coronavirus, putting this release date under question. Cameron, whose original distributor 20th Century Studios, is now owned by Disney, has been given the time to keep working on these sequels to make sure that the special effects really work and the story really clicks. But what do we really know about these sequels? Here are five things to expect from Avatar 2, 3 4 and 5.
Expanded Special Effects
When the original Avatar came out, the cinema-going world was raptured by the unique 3D-rendered special effects. Whether it was the way characters were captured to be Na'vi through motion capture, the expertly rendered world of Pandora, or the unique creatures invented for the movie, Avatar hit a new standard when it came to the use of CGI to enhance storytelling. Now, due to the natural progression of time, what was incredible back in 2009 is now pretty standard in 2020. To really capture audience's attention once again, the special effects will have to set a new bar entirely. Weta Digital are working on the sequels and have introduced many formal innovations, such as allowing more lighting work on the virtual stage able to be conducted during production as opposed to post-production. There also innovations in camerawork and puppet work. But perhaps most exciting of all are the:
Underwater Scenes
A large part of Avatar 2 is going to take place underwater, and the rumors are that it will look like nothing we have ever seen before. For one thing, motion capture technology has never been used underwater before, but will be used in this film to depict the relationship between the Na'vi and the Sea People. This was another key reason for the Avatar 2 delay as this technology took a year and a half to be developed. Additionally, actors, including leading lady Kate Winslet, were professionally trained to learn how to hold their breath underwater for large periods at a time, creating a new level of verisimilitude for these types of scenes.
Glasses-Free 3D
Right now the concept of going to the cinema to watch a 3D film without needing any glasses seems like something from a science fiction movie. Nonetheless, James Cameron has hinted that it might be a possibility. It is pressing ahead through collaboration with Christie Digital, who are currently developing a highly sophisticated system that can deliver bright images of up to 60,000 lumens at a high frame rate. If the technology isn't quite there for Avatar 2, then perhaps it might be done in time for further sequels. Either way it would be a godsend for people like myself who have to wear 3D glasses over their own glasses in order to watch 3D films.
An Epic Godfather-Like Story
When talking to producer Jon Landau about the Avatar sequels, he told Indiewire that he was planning for a Godfather type story, focusing on generational change. As he said: "at the center of the 'Avatar' [sequels] is gonna be the Sully family. They now have kids and what are all of the dynamics of that? It's also a mixed race family. So you're dealing with all of these other issues and other clans." It does seem plausible. With all actors involved in the Avatar sequels having read all four screenplays for Avatar 2, 3, 4 and 5, they have a great idea of their characters and where they will be going over this five film arc. With the original film, albeit brilliant for the world it creates, leaving a lot to be desired when it comes to story and character – mostly functioning like a high-tech rip off of Dances With Wolves – this deep thought into further screenplays make one excited for films that are as technically accomplished as they are emotionally riveting.
Much Deeper World-Building
Given the epic scope of the sequels, we can expect to see a whole lot more of Pandora as it expands in these films. The first sequel, Avatar 2, which as we said, will take place mostly underwater, will focus on the Sea People, led by Kate Winslet, giving us a different environment entirely to the rain-forest people we have been acquainted with before. Then in Avatar 3, 4 and 5, we may expect a completely different environment, both socially and geographically than that one. With concepts such as floating mountains bioluminescent plants, the world of Pandora – able to be discovered in more detail via Pandora – The World of Avatar theme park at Disney World in Florida – is a deeply well-rendered one, with surprises that we can't quite yet imagine waiting in store for us. But we have to keep waiting a little while longer, as recent delays in live action shooting may end up pushing that December 17th, 2021 release date even further back.