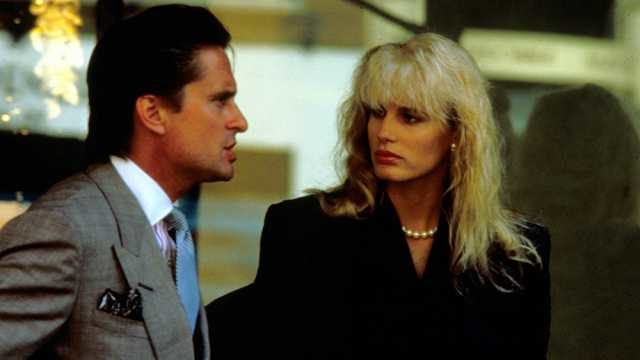 There is a definite divide between those with money and those without. The super wealthy often have much different lives than the average to poor folks that must scrape by for a living, and resentment is fairly natural in this kind of environment, especially when the super wealthy seem to think that they are above it all simply because their bank account has more zeroes in it than the average person. In movies you typically see the richest people are dressed nicely, have a superior education, more money than any one person would ever need, and have a seemingly blessed life. Some movies will go into greater depth and show how those people do in fact have their own set of problems, but there are common mistakes that many movies get wrong when it comes to the super wealthy.
Here are some you may or may not know about.
5. Rich folks inherited their money.
It's a very common occurrence in movies that you might see a rich man or woman that was gifted a rather large inheritance from a parent or other relative. This is not as common as you would think, as many upon many rich folks might gain an inheritance but are still required to do something with it so that it won't be needlessly squandered. A lot of rich folks however have paved their own way to a life of leisure.
4. The rich don't work as hard as the poor.
No one gets rich by sitting on their butt half the day unless that happens to be their job. People that want to be rich are those that will get up at the crack of dawn and work a thankless job day in and day out in an effort to get ahead. It's not so much luck as it is hard work and effort that makes a person rich. Being in the right place at the right time is also crucial.
3. The rich are able to do what they want when they want.
Money doesn't always afford the rich everything they want. They're made to obey the rules and follow certain guidelines as well. The difference is that with more money you tend to have more freedoms than others who are without the means. However this also comes with a caveat since the more extravagant of a lifestyle one has the more likely it is that their cash flow will dwindle that much quicker.
2. Money makes a person better than others.
Money can't but a personality. In movies this is shown quite often but it's also shown that those with money tend to be nicer at times and a lot more laid back. The average worker seems to be too tense, too wound up all the time, and as a result is just too overwhelmed to be the kind of person they want to be. Rich people get stressed too.
1. Rich folks always have a superior education.
They definitely have a lot better chance at obtaining a better education since they have the funds. But look at it this way, you can get a decent to superior education at a community college that is considered to be far below an Ivy League college. While some rich kid is swilling beer and wasting their chance at a frat party in Harvard or some other high dollar school you can obtain an education that's just as good if not greater for half the price or less.
Rich people in movies are stereotypes that don't tend to translate well in the real world.
Save