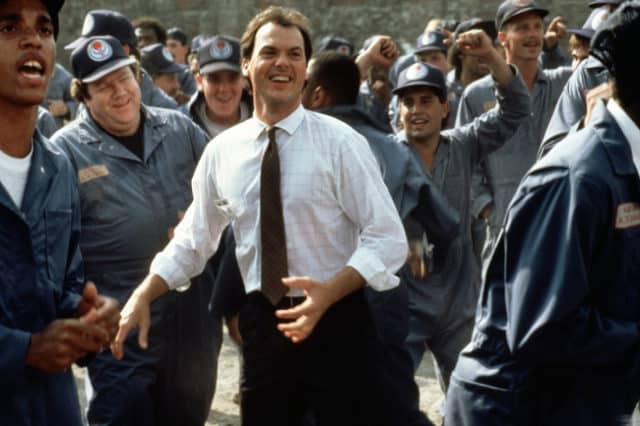 Unions in the movies seem like entities that are above and beyond the law at times or are targeted unfairly by other businesses and individuals that think the unions are ruining the country. It can usually be seen in any movie dealing with labor unions that the director, the producer, or even the actors have a sever bias towards or against the unions, since the story lines don't just happen by accident. The most common misconceptions by films however usually paint unions in a very dim light. Why this is so isn't always clear but the running belief that the unions have it so easy and have so much influence has created a slew of myths about the union that are just not true.
Here are the results of those myths being debunked.
5. Unions help more than union workers.
The unions are at times in it for their own interests but more often than not their interests will help bolster the interests of those they must work with and around in order to make a more stable and amenable lifestyle for everyone involved. In terms of getting their own work done and meeting their own needs they do look to their own first, but the fallout of their actions tends to affect and even help other non-union workers.
4. Workers aren't forced to join unions.
The days of being blacklisted or turned away from a job if you weren't a union worker ended back in the 1940's when it became illegal for such a practice to be used. These days union and non-union alike are able to be hired side by side and work in a professional capacity that can allow the non-union workers to be represented as well as the union workers.
3. Unions are for more than the working class.
Labor jobs are no longer the standard for unionized labor, as white collar jobs and other trades that aren't the old, traditional lines of work can be unionized as well. The old ways of the union are still holding strong insomuch as they aren't allowed to discriminate or disallow the formation of different unions to form. It's no longer just a thing for the middle class.
2. Union members are not sub-standard workers.
Saying that a union member is simply there for a paycheck and not to work is fairly ridiculous. They tend to offer the best wages, benefits, and overall working conditions of anyone. Plus, they also look for the best fits for their companies since running a business and remaining competitive means that you only want the very best candidates working for you.
1. Union members can be fired.
Despite this very common myth union members can lose their jobs and usually do if they commit a violation or a dereliction of their duties. Just like anyone else their job is on the line every day when they go to work no matter if they're a favored employee or just an average Joe doing their best. They have to adhere to the requirements of their company just like anyone else.
Just because you're union doesn't mean you're indispensable.
Tell us what's wrong with this post? How could we improve it? :)
Let us improve this post!