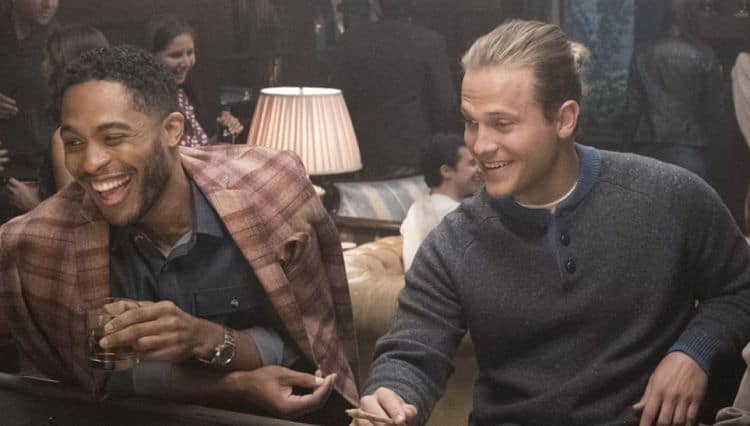 Wyatt Nash started out as a contestant on Survivor but has since managed to become an established actor. For proof, look no further than the recent news revealing that Nash will be playing a part in the second season of GLOW. Here are five things that you may or may not have known about Wyatt Nash:
His Name Is a Stage Name
For starters, Nash's name is a stage name. Instead, his birth name is Matthew Wyatt Elrod. However, Nash chose to combine his middle name "Wyatt" with the name "Nash," which was inspired by his birth city of Nashville, to create Wyatt Nash. The use of the stage name might be why some Survivor fans might not recognize him as a former Survivor contestant, seeing as how he was using his birth name for his appearances on that particular series.
He Competed on the 22nd Season of Survivor
In 2011, Nash was one of the 16 new contestants who appeared on Survivor: Redemption Island, which was the 22nd season of the series. His time on the series was notable in that he was voted off on Day 6, which happened when "Boston Rob" Mariano noticed that he shook hands with a member of the other side after completing a challenge. After which, Nash proceeded to defeat six consecutive opponents on Redemption Island to make it back into the game, which was a rather remarkable feat.
Had Acting Debut in Hollywood Heights
After Survivor: Redemption Island, Nash was offered the chance to show up in Survivor: Caramoan, which he turned down. Instead, Nash went on to pursue a career as an actor rather than a TV personality, with his first role being a recurring character called Cameron on Hollywood Heights in 2012. This role was followed by other roles in a wide range of other productions, most of which have been relatively minor in nature. However, it is interesting to note that Nash has appeared in a number of TV movies for Hallmark, which produces a great deal of holiday-themed content for its holiday specials.
Plays Kurt Fletcher in Dear White People
In more recent times, one of Nash's more recognizable roles might be that of Kurt Fletcher on Dear White People, which is a satirical comedy-drama released via Netflix. Given the series's name, it should come as no surprise to learn that it is centered around students of color facing social injustice at a college that is filled for the most part with white students. As for Nash's character, Kurt is the editor of a campus publication as well as the son of the college president, who has a recurring role in the series.
Will Be in GLOW
One of Nash's upcoming roles will be on the second season of GLOW, which is a fictionalization of the occurrences on the women's professional wrestling circuit called the Gorgeous Ladies of Wrestling. Nash will be playing a new character named Phil, who will be serving as a camera guy within the series. As a result, it will be interesting to see how his character is used in furthering the existing narrative of GLOW, which is centered around a struggling actress named Ruth Wilder and her one-time best friend Debbie Eagan.
Tell us what's wrong with this post? How could we improve it? :)
Let us improve this post!