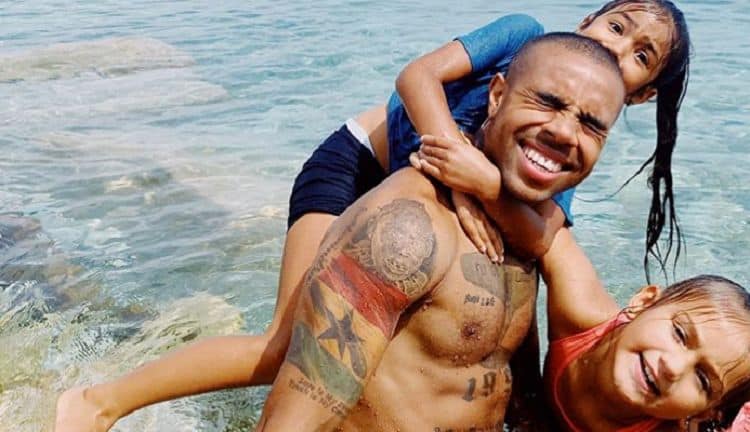 Nothing can make a person realize the value of their life more than a close encounter with death. For some, multiple moments of peril have to occur before they truly realize how much they still have to offer the world. Luckily, realizing that everyone has something to offer is the first step towards great things. Such was the case for the highly talented and surging rapper Vic Mensa.
Mensa's work in recent years has brought him a significant amount of fame and fortune. He has been named in numerous lists of the top upcoming rappers, and he has collaborated with some of the industry's most prominent artists. While he has earned a large following thanks to his incredible music, many people may not know much about him. Here are five of the most interesting facts about the incredible Vic Mensa.
5. He has an unexpected taste in music
Naturally, most people would assume that a rapper like Mensa would primarily enjoy listening to rap. This is true; Mensa has cited artists like Jay-Z and Kanye as some of his favorites. However, he also enjoys some music that will surprise his fans. Most shockingly, Mensa is a self-professed fan of Taylor Swift. He was apparently so impressed with "Shake It Off" that he purchased Swift's album 1989. He did clarify that he rarely listens to the album, but still adores "Shake It Off."
4. He has a long history with Chance the Rapper
Another young artist who has skyrocketed to the top of the rap game in recent years is the highly popular Chance the Rapper. Interestingly, the two artists actually met in high school. Although Chance the Rapper did not attend the school, he met Mensa at Whitney M. Young Magnet High School, where Mensa was a freshman. The two would go on to create incredible music together, often collaborating through Savemoney.
3. He has eclectic interests
While Mensa is a highly talented music artist, his life does not completely revolve around rapping. In fact, he has many varied and interesting hobbies outside of his craft. Some of the most notable include his martial arts training and inline skating. He holds a second or third degree black belt in Tang Soo Do, a Korean martial art. As well, he has admitted to being removed from parks for his inline street skating.
2. He draws upon iconic work for his albums
Rappers may often write about money, women, and drugs, but there are some artists who also choose to bring attention to more important issues. Mensa is one such artist, as the name for his album The Autobiography is based on The Autobiography of Malcolm X. He has stated that this book, which tells the life story of one of the most influential civil rights activists in American history, has been incredibly important in his life. He believes that it is a book which can help all people better understand what life is like as a person of color in America.
1. He has twice come close to death
Fans of Mensa will be interested to know that his life was nearly ended before he became the star he is today. When he was only a teenager, he fell off of a bridge while he attempted to sneak into a concert. Later, he would spin out while driving on a highway, totaling the car. He is very aware of how lucky he is to be alive, and he even had "Still Alive" tattooed on his stomach to pay homage to this face. He has stated that these experiences opened his eyes and made him realize that he has a gift that he can use to change the world.
Vic Mensa is quickly becoming one of the biggest names in the rap game. He has seen incredible success in recent years, working with massive names like Kanye West, Jay-Z, and Chance the Rapper. However, he is also an artist who believes in sharing important messages with his work. He is also very grateful to have survived several dire situations, and he believes that he survived in order to make an impact on the world.
Tell us what's wrong with this post? How could we improve it? :)
Let us improve this post!