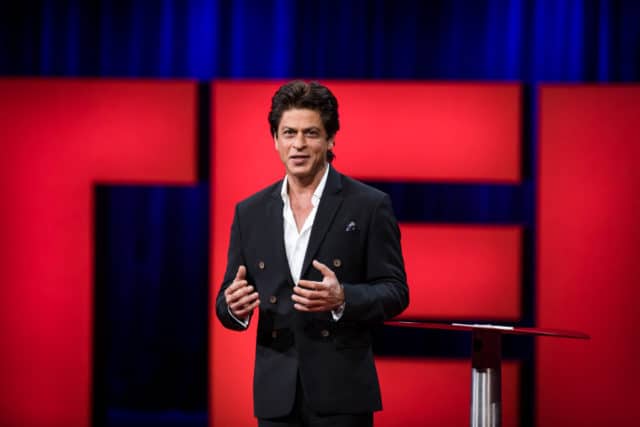 Shah Rukh Khan is one of the most famous Bollywood actors out there. For proof, look no further than the fact that he has appeared in more than 80 movies so far over the course of his career, which has earned him 14 Filmfare Awards. As a result, Khan is not just popular with people living in India but also people living in all of the countries with a significant Bollywood fanbase, thus making him one of the most successful actors as well as one of the most influential people in the entire world.
Here are five things that you may or may not have known about Shah Rukh Khan:
Multi-Ethnic Family
Khan is a Muslim from a multi-ethnic family. For example, he has stated that his father was Pashtun and his mother was Hyderabadi Muslim, though it is interesting to note that some of his paternal cousins have claimed that their family is Hindkowan rather than Pashtun. Furthermore, he has some Kashmiri in him as well because of his grandmother. In his personal life, Khan is a practicing Muslim while his wife is a practicing Hindu, with the result that both religions are honored in their household.
Called the Baadshah of Bollywood
The Indian media has used a number of epithets such as "King Khan," "King of Bollywood," and "Baadshah of Bollywood" for Khan. For those who are unfamiliar with the last title, it is an Arabized pronunciation of the Persian Padishah, which was used by the Mughal Emperors as a statement of their superlative power. Considering the sheer scope of Khan's career, the title is well-earned.
Played Anti-Heroes At One Point
In 1993, Khan played a ruthless man out for revenge in the crime thriller Baazigar as well as an obsessive stalker in the psychological thriller Darr. As a result, he earned his first Filmfare Award for Best Actor for his performance in Baazigar, which took a serious risk by challenging the Bollywood conventions of the time. In fact, a number of stars passed on the chance to play Khan's character because they were afraid that such an antagonistic role would sink their career.
Owns a Cricket Team
Khan teamed up with a Bollywood actress as well as her husband to buy the Kolkata Knight Riders for more than $75 million in 2007. In case people are curious, the team is indeed named for the popular American TV show of the same name from the 1980s. Regardless, the Kolkata Knight Riders had a poor start, but managed to become champions of the Indian Premier League for the first time in 2012.
Served As Brand Ambassador for a Number of Government Initiatives
Over the course of his career, Khan has served as a brand ambassador for a number of government initiatives meant to promote human well-being. For example, he teamed up with India's Health Ministry as well as UNICEF to promote child immunization, which is critical because infectious diseases can have lifelong consequences. Other examples of such initiatives range from promoting clean water to promoting proper nutrition.