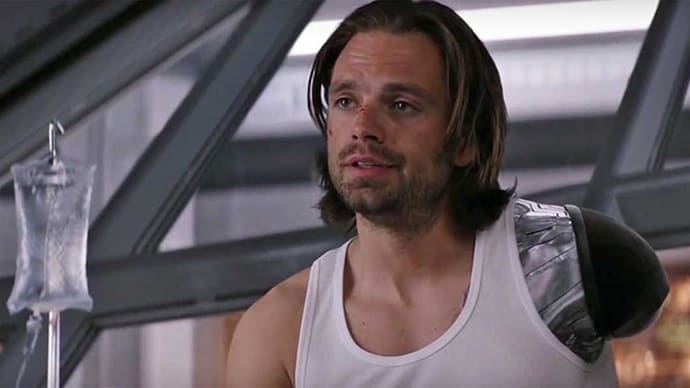 The Marvel universe has brought to the big screen some of the most intriguing, inspiring, and entertaining characters imaginable. One character which became an immediate hit is Bucky Barnes/Winter Soldier. Although the character and storyline are certainly interesting, the popular reception for the character is largely due to the performance by Sebastian Stan.
Stan is best known for his portrayal of the Winter Soldier, but he has also appeared in notable productions like Gossip Girl, Ricki and the Flash, and The Martian. Regardless of the role, Stan somehow seems to become the highlight of many films. Despite his enormous popularity, many fans know little about his personal life. For those who want a more intimate look into the life of Sebastian Stan, here are five of the most interesting facts about the gifted actor.
5. He has lived all over the world
Stan may live in New York City, but he was actually born in Romania. He lived there until he was 8 years old, at which time he and his mother move to Vienna. Only a few years later, when he was 12, Stan picked up and moved again, this time to New York. He is fluent in both English and Romanian, a language which he has used on-screen in some of his movies.
4. He has an excellent education
With his talent, looks, and charisma, it's no surprise that Stan has taken Hollywood by storm. However, he has also worked hard to hone his craft, investing time and money in a quality education. After high school, he attended Rutgers University and graduated with a BFA in Acting. During his university career, he even studied abroad at the renowned Shakespeare's Globe Theatre in London.
3. His interest in acting began in his youth
Stan's passion for acting dates back long before he decided to study acting at university. While attending Rockland Country Day School, Stan would participate in numerous school plays including Little Shop of Horrors and West Side Story. He was also cast in plays at the Stagedoor Manor summer camp. After enjoying these experiences, he decided that he wanted to pursue professional acting.
2. He has dated many of his co-stars
Most people know that mixing romance with one's work life is a recipe for disaster. Stan, on the other hand, seems to be unable to separate the two facets of his life. He has dated many actresses working on the same productions as him, including Leighton Meester who appeared in Gossip Girl, Jennifer Morrison who stars in Once Upon a Time, and Margarita Levieva from Spread.
1. He has a unique acting process
Interestingly, Stan has his own rituals and habits that he turns to throughout the auditioning process. One of the most unique habits he has is to smoke a cigarette before an audition and then keep the stub until he either got the part or got rejected. Recently, he has stated that he prefers meditation and listening to music.
Conclusion
Sebastian Stan may not have quite the name recognition as other Marvel stars, but his characters are consistently popular among fans. His success is no surprise, as his work ethic and exceptional education have given him a sturdy foundation for his career. With several massive productions coming up, including The Avengers: Infinity War, fans have much to look forward to from Sebastian Stan.
Save
Tell us what's wrong with this post? How could we improve it? :)
Let us improve this post!