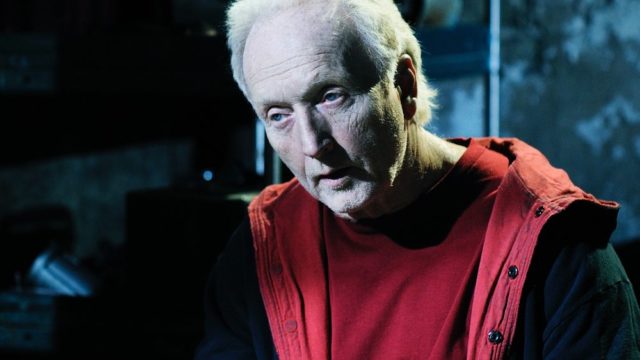 I wrote a small article the other day that dives into how we often psychoanalyze the characters on TV and associate these characters with the celebrities that play them. I brought up David Schwimmer as a prime example of a real life celebrity that I couldn't stand simply because he played Ross Geller on Friends. We do this all the time. We tend to associate a TV character's personality with one of the celebrity that plays said character. Even though it's completely twisted and makes zero sense, we do it anyway. Well, here's another one that I've fallen victim to: Tobin Bell.
Saw star Tobin Bell is set to star alongside Noah Jupe (Suburbicon) in a feature film adaptation of Stephen King's short story My Pretty Pony. If you're not familiar with the story, it was published in 1989 and it follows an elderly man, "his death rapidly approaching, takes his young grandson up onto a hill behind his house and gives the boy his pocket watch. Then, standing among falling apple blossoms, the man also 'gives instruction' on the nature of time: how when you grow up, it begins to move faster and faster, slipping away from you in great chunks if you don't hold tightly onto it. Time is a pretty pony, with a wicked heart."
So yeah, Bell will be in a Stephen King film. And since everyone knows him from Saw and playing one of the most maniacal characters in recent memory, I just assume that Bell's a weird dude in person. I mean how could he not be? Turns out he's not at all. Bell is married and has two sons. When not acting, he coaches a Little League Baseball team and flag football. His other hobbies include hiking and playing guitar. Oh come on! This guy's got to have a cellar filled with dead bodies right?