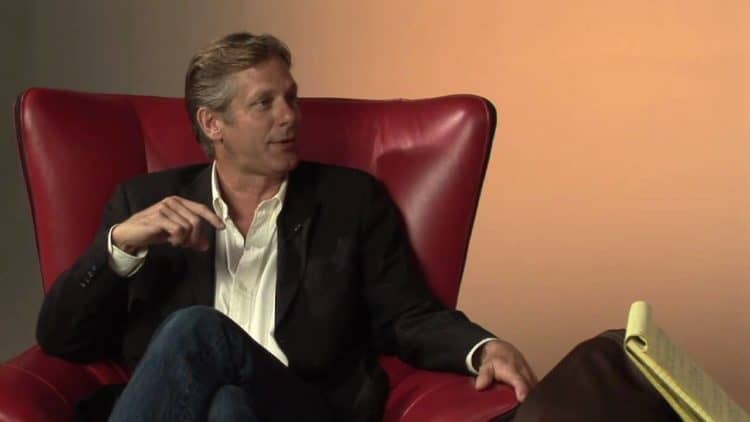 Scott Bryce is an actor who was born on January 6, 1958, in New York City. He is sometimes credited for his work as Scott M. Bryce and the 'M' stands for his middle name, Macalister. Bryce has had a successful career in both television and film, although he is most famous for his television performances. One of his earlier television roles was playing Rick Bonner in 'The Facts of Life' in 1988. He went on to play Nick Sterling in '2000 Malibu Road' and Will Forrest in 'Murphy Brown'. However, he is now probably best-known for playing the role of Craig Montgomery in 'As the World Turns' and it was this series that really launched his career. He appeared on 126 episodes of this television series. He was first on the show between 1982 and 1987. He was then rehired in 2007 before being released in 2008. Here are five more things you might not know about Scott Bryce.
1. He Has Famous Parents
Bryce has followed in the footsteps of his parents who are also famous. His father was Ed Bryce who Bill Bauer in the daytime series 'The Guiding Light'. His mother was the actress Dorothy Bryce and she was best-known for her role in the 2006 short-film 'Glacier Bay'.
2. He Acted on Stage in His Teens
Bryce showed talent as an actor form an early age. He grew up in Connecticut and attended Staples High School. While he was there, he became an active member of a group called The Staples Players. This was a student theater group and he took part in many school productions during that time. This established a love of performing on stage and he appeared in a production of 'Caesar & Cleopatra' in February 1977 at the Palace Theater on Broadway. In this show, he played the role of Rex Harrison.
3. He Has Been Nominated for Awards
Bryce has been nominated for several awards, predominantly for his role as Craig Montgomery in 'As the World Turns. These have included two Daytime Emmy Award nominations for Outstanding Lead Actor in a Drama Series in 1986 and 1987.He was nominated for a Soap Opera Digest Award for Outstanding Young Leading Actor in a Daytime Series in 1986. Bryce was also nominated in 1988 for a further Soap Opera Digest Award for Outstanding Hero: Daytime.
4. He is Married to Jodi Stevens
Scott Bryce married actress Jodi Stevens on October 26, 2003, and the couple has one child together. Jodi Stevens has had small roles in films including 'The Narrow Gate', 'Descendant', 'Secret Games 3′, and 'Scanner Cop II'. Prior to becoming an actress, she worked in both the art department and the transportation department for film studios.
5. He Has Worked as a Director and a Writer
Scott Bryce is best-known for appearing in front of the camera but he has also had many other roles in the television industry, including directing and writing. He co-wrote TV-Dad, a 1988 television film, with Andrew Behar and also starred in the film. His directing credits include the television series 'Steamboat' and two television movies; 'The Elisha Stockwell Story' and 'The Sybil Ludington Story'.
Save
Tell us what's wrong with this post? How could we improve it? :)
Let us improve this post!