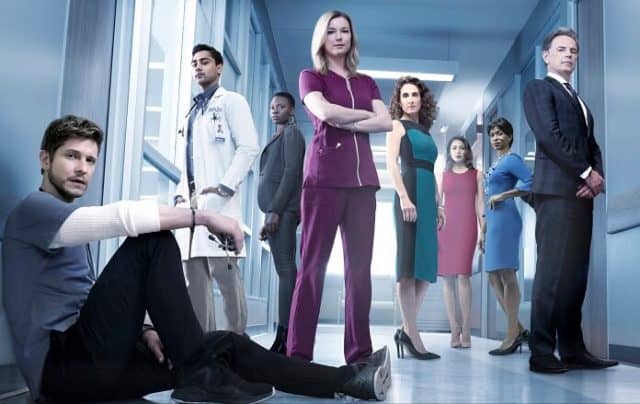 The Fox television network welcomes a new television series to its lineup. "The Resident" is a must see for anyone who enjoys medical dramas in a hospital setting. If you didn't catch the first episode, which aired January 21, you can still catch up and get on board. The new show has gotten off to a good start, with 98% of polled viewers giving it a thumbs up. Here are five things you didn't know about "The Resident," which are very good reasons to tune in and find out for yourself.
The characters are very realistic
The series is not a reality television series, but the main characters you will see act very much like the people that you would see in a real hospital setting. Some of the patients are difficult, which in a staged format, help to move the plot of the episode forward nicely. It makes the show interesting and something that real people can relate to. The young residents are just as believable. They are not perfect, and they make mistakes. Dr. Devon Pravesh is one of the most endearing with his un-jaded perspective and high ideals. We watch him learn about the harsh realities of the business of medicine in the firsts episode.
Every show needs a Conrad Hawkins
At Chastain Park Memorial Hospital, one of the best physicians is Dr. Conrad Hawkins. He isn't your average by the book doctor, but he is effective in his craft. He knows that he's good and he is as arrogant as he is charming. You cannot help but respect him, even if you do not love the character. He's a class act who takes his role as educator seriously as he crashes through the romanticism and unrealistic ideals that some of the young residents hold about medicine. He's not trying to be a jerk, but he realizes that it's a harsh business and there is no room for fantasy in the real world of hospital care.
"The Resident" presents a cynical view of people
Most of us who've been around a few years are acquainted with the best and worst of human nature. "The Resident" is a show that offers a darker view on the subject, and we see it played out in some of the hospital staff as well as in the patients they care for. It's well-written content with a realistic view of the darker side of humanity is actually quite refreshing. From all appearances, soap box speeches are not going to be tolerated by idealistic young doctors who disagree with the system. We're pretty sure that this is going to be reserved for Conrad Hawkins as he "enlightens" new residents about the reality of their situations.
We could well be meeting our new favorite actors
Any time there is a new series launched, there is a potential for becoming acquainted with a new character and actor that will become an all-time favorite. The cast of the show includes Shaunette Renee Wilson, Merrin Dungey, Moran Atias, Manish Dayal, Emily VanCamp, Matt Czuchry, Bruce Greenwood and Melina Kanakaredes. If the names are not familiar to you, it's okay because we're seeing an infusion of new blood in "The Resident" and so far, the actors are playing roles that have high potential for being memorable.
The realities of business vs best healthcare practices is exploited
"The Resident" lays all the cards on the table when it comes to the dilemma of making hospitals a profitable or at least break even business, even if it means putting profits ahead of the best interests of the patients. Some young residents really struggle with this philosophy, as well, they should. From a moral perspective, we see some moral values upheld by a few of the doctors, but when it comes right down to the nitty gritty, there are more of them who go for the PR, schmoozing, putting the hospital forth, and even socializing in ways that are inappropriate in front of sick, hurting and even dying patients. It isn't always pretty, but it is pretty close to what goes on in the real world, and if it moves you on an emotional level, and causes you to speak up, then it's a good thing.
Tell us what's wrong with this post? How could we improve it? :)
Let us improve this post!