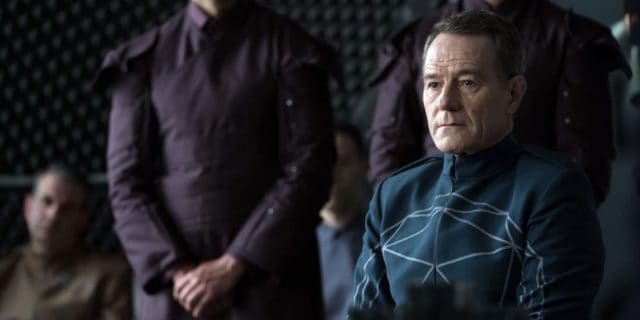 This ten-episode series already looks like it's going to be a mind-bending experience of scifi and drama that will make a person think and possibly backtrack more than once in an attempt to find out just what's going on in the story and what they might have missed. Each episode is a standalone story however which is important to note so that no one gets needlessly lost wondering just how these stories are supposed to connect to another. So far it looks like the show might be featured on Amazon. It will be released in the US in 2018, and is currently showing in the UK on Channel 4. It looks interesting enough to sit down and watch, though it also looks like it might get a little complicated.
That's okay, some of the best stories are a mazework of complications.
5. AMC dropped the show.
AMC has been attempting to work and rework its lineup for so long that it could be that it had no time or space for the show. But it's also been so well-known for producing certain types of series that it's easy to believe that whatever excuses are given for this are just a cover for the network wanting the series but not being able to fit it into a workable time slot.
4. It's based on the works of Philip Dick.
All but one story in this series belongs to Philip Dick. He's the genius behind the majority of them and the reason why they're coming to Amazon. Most of them look like they might be worth watching just because they seem genuinely interesting and more than a little intriguing given that they deal with science fiction and a great deal of drama.
3. It's got a star-studded cast.
So far people have seen Bryan Cranston, Steve Buscemi, Anna Paquin, Terrence Howard, Greg Kinnear, and several more. Several of these actors are A-list quality and it's hard to imagine them stepping out of the movies into TV unless there was a good reason for it. Sometimes TV tends to offer very good and convincing roles that can tempt even the most famous of people.
2. Bryan Cranston is one of executive producers.
He's one of three people that will be producing the show, and he'll even be appearing in an episode. It's amusing to think that not that long ago he was the goofy dad on Malcolm in the Middle and then the gradually hardening criminal on Breaking Bad. His career has taken some serious leaps in the past decade or so and doesn't appear to be slowing down.
1. Illinois and England are the two main areas used for filming.
The sets don't seem to get too diverse since there are only a few prime locations that are being used for filming. The upside is that the locations are just different enough that they should fit the needed scenery of each episode quite nicely. This show should provide enough interest to become something that people can get behind.
The cast alone should draw folks in.
Tell us what's wrong with this post? How could we improve it? :)
Let us improve this post!