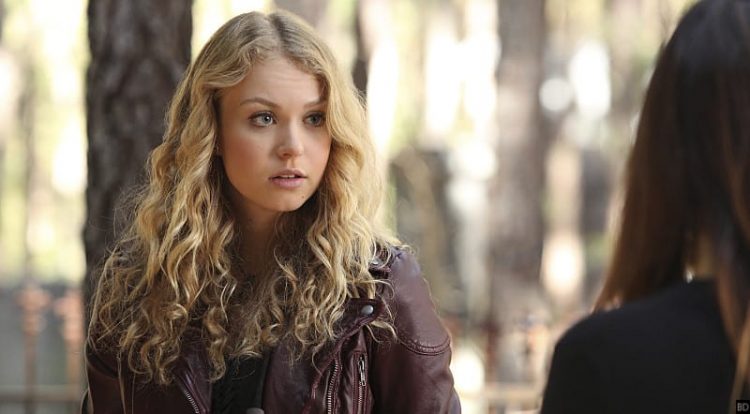 Penelope Mitchell is an Australian actress who was born in Melbourne on July 24, 1991. She is most famous for playing the roles of Liv Parker in 'The Vampire Diaries' and Letha Godfrey in 'Henlock Grove'. It has recently been announced that Mitchell is set to star in the reboot of 'Hellboy' called 'Hellboy: Rise of the Blood Queen'. She will be starring alongside David Harbour who is playing the title role. Mitchell will take on the role of Ganeida who is an elder witch attempting to stop the wrath of Nimue. Penelope Mitchell has also recently been cast opposite Nicholas Cage in 'Between Worlds'. Here are five more things you probably don't know about Penelope Mitchell.
1. She is Highly Intelligent
When Mitchell graduated from school with an International Baccalaureate Diploma, she was in the top 1% of her school year. She then went on to Melbourne University where she completed an undergraduate degree in Arts: Media Communication. She originally intended to become a lawyer once she had complete her studies. However, while she was a student, she took part in many productions which she enjoyed. She already had a passion for performing after learning ballet as a child. She decided to use her talents to pursue a career in acting and moved to Los Angeles rather than continuing her studies for a career in law.
2. She was Once a Children's TV Presenter
During the early stages of her career, Mitchell worked in children's television. She was a host on an Australian children's television series called 'Toon TIme'. Her co-host on the show was Dickie Knee whose real name is John Blackman. He is also known for hosting 'Hey Hey It's Saturday', an Australian comedy show.
3. She Has Appeared in a Music Video
Although she is known for her work on television and in film, Mitchell has also appeared on a music video. This was for the single 'Lonely Town' which was performed by Brandon Flowers who is also a member of 'The Killers'. 'Lonely Town' was released in 2015 and is one of the songs on Flowers' second studio album 'The Desired Effect'.
4. She Can Speak Fluent French
Penelope Mitchell can speak French fluently as she began to learn from an early age. Her mother, who is an artist, was born in France so French is her native language. Penelope's mother would often hold conversations with her and her two older brothers in French. Therefore, learning French was a normal part of her childhood.
5. She Was in a Reality TV Series
For the majority of her television appearance, Penelope Mitchell has been cast in a fictional role. However, she did once participate in a reality television series. ABC (Australia) had a reality television series called 'Next Stop Hollywood'. This followed a group of six Australian actors who all left their native country and moved to Hollywood in a bid to pursue their acting careers. Penelope Mitchell was one of the actors followed in the series which showed the actors auditioning for parts in pilots.
Tell us what's wrong with this post? How could we improve it? :)
Let us improve this post!