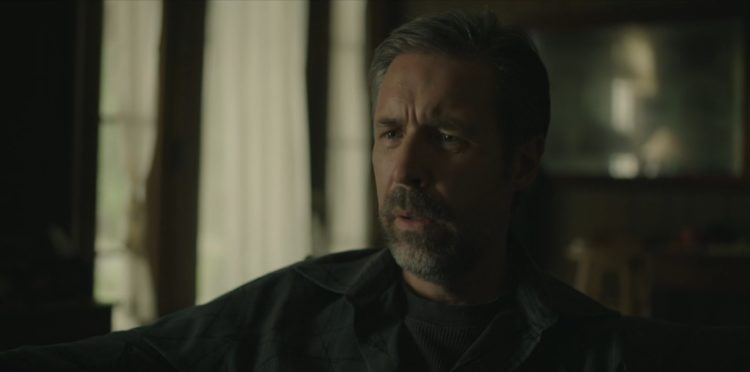 Paddy Considine is an actor, a director, and a writer from England. He has appeared in numerous media projects, but the latest example is a movie called Journeyman, which will see him starring as a naive boxer being exploited by a ruthless and manipulative boxing promoter. The movie is filmed using a script written by Considine, which was based on a non-fiction book about real occurrences.
Here are five things that you may or may not have known about Paddy Considine:
Born in Burton Upon Trent
Considine was born in a town called Burton upon Trent. Perhaps unsurprisingly, Burton upon Trent can be found on the river called Trent, situated in the landlocked county called Staffordshire. In the present as in the past, Burton is famous for brewing, so much so that there are still eight breweries that can be found in the town. Regardless, it is interesting to note that Considine still chooses to reside with his family in his hometown in spite of his career in the entertainment industries.
Has Irlen Syndrome
In 2013, Considine was diagnosed with a condition called Irlen syndrome, which might be better-known to some people as either asfedia, visual stress, or scotopic sensitivity syndrome. Said condition is supposed to be when someone has a brain that is sensitive to some wavelengths of light, with the result that they have serious problems with intensive activities involving their eyes. Since he was diagnosed, Considine has started wearing purple Irlen filters, which have had a beneficial effect on him.
Collaborates with Shane Meadows on a Regular Basis
It is interesting to note that Considine collaborates with the director Shane Meadows on a regular basis. For example, Meadows cast Considine in a succession of short films after he graduated from university. Furthermore, Meadows provided Considine with a significant boost to his career by casting him in Dead Man's Shoes, which happened to have been co-written by Considine. Other examples of their collaborations range from the unscripted movie called Le Donk & Scor-zay-zee to the Bartley Gorman biopic King of the Gypsies.
Directorial Debut on Tyrannosaur
In 2011, Considine had his directorial debut with Tyrannosaur, which was written by him as well. The resulting movie failed to make its budget at the box office, but it managed to receive a lot of positive press from the critics. In fact, Considine actually won a slew of awards and accolades for his role in making the movie, with an excellent example being a British Academy Film Award.
Has Directed Some Famous Music Videos
Speaking of directing, it is interesting to note that Considine has directed some rather well-known music videos as well. For example, there was the time when he directed "God Put a Smile upon Your Face" for Coldplay as well as the time when he directed "Leave Before the Lights Come On" for the Arctic Monkeys. Besides this, it is interesting to note that Considine has been in a number of bands as well, with the latest being the rock band called Riding the Low, which released its second full-length album in 2016.
Tell us what's wrong with this post? How could we improve it? :)
Let us improve this post!