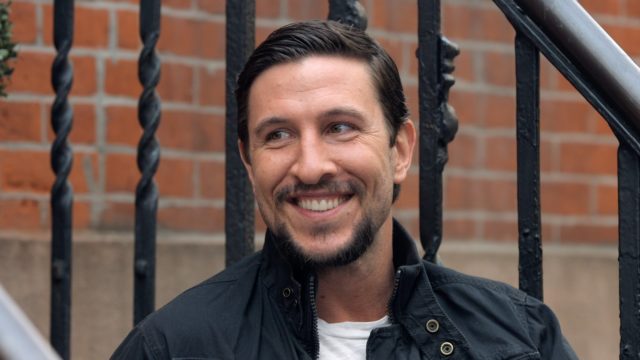 Pablo Schreiber is a Canadian-American actor who has appeared in numerous movies, TV shows, and stage productions. Some people will know him because of his roles in series such as Orange Is the New Black and American Gods. In contrast, other people might recognize him because of movies such as Michael Bay's 13 Hours.
Here are five things that you may or may not have known about Pablo Schreiber:
Born in Ymir, BC
Schreiber was born in a hippie commune. To be exact, Schreiber was born in a hippie commune in a small town called Ymir, which can be found in the Canadian province of British Columbia. Like its name suggests, Ymir was named for the mythological figure of the same name, who was the primordial giant killed by Odin and his brothers to create the world in Norse mythology. However, it is interesting to note that locals pronounce Ymir with a "why" rather than an "ee" sound.
Named For Pablo Neruda
Speaking of which, Schreiber was named for a Chilean poet-politician named Pablo Neruda because his father happened to be something of an enthusiast for literature. For those who are curious, Neruda was a Communist, though one who had become disillusioned with the Communist regimes in both the Soviet Union and China because of the personality cult-building that happened under Joseph Stalin and Mao Zedong. As a result, there is a real chance that he was murdered through the use of a lethal bacteria injected into him at a hospital following the coup d'etat led by General Augusto Pinochet.
Plays Mad Sweeney on American Gods
Currently, Schreiber plays the character called Mad Sweeney on American Gods, who is a leprechaun who has not had the best adjustment to modern times. It should be mentioned that Mad Sweeney is based on the story of an old Irish king named Suibhne mac Colmain, who went mad because of a curse placed upon him by St. Ronan. As a result, the king became known as "Suibne Geilt," which has since become "Mad Sweeney."
Plays Ray Merriman on Den of Thieves
One of Schreiber's latest projects is Den of Thieves, which has been released in the movie theaters as of January 19, 2018. In it, Schreiber is playing a character named Ray Merriman, who is one of the four criminals who are planning to rob the Federal Reserve Bank that can be found in Los Angeles. His fellow criminals are played by 50 Cent, O'Shea Jackson Jr., and Evan Jones, while they are opposed by Gerard Butler playing the role of a LA sheriff.
Has Expressed an Interest in Playing Wolverine
In an interview with Comicbook.com, Schreiber revealed that he would be interested in playing the part of Wolverine in future X-Men movies. This is possible because Logan was the last movie for Hugh Jackson, who had played the part in multiple movies over the course of 17 years. It remains to be seen whether Schreiber's interest will translate into anything more, but if anything is for sure, it is that Wolverine will be popping up in further movies based on Marvel Comics at some point in the future.