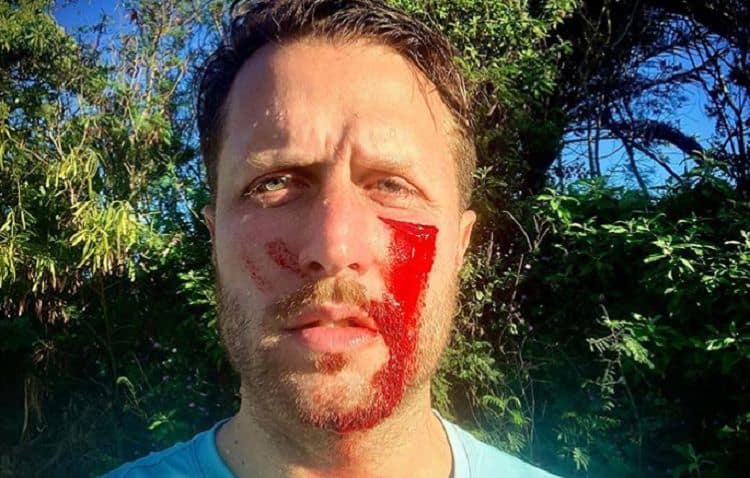 Documentary filmmakers are some of the most courageous, compassionate, and underappreciated artists in the entertainment industry. While documentaries rarely receive the attention of blockbuster films, they are an incredibly important tool for telling the real events affecting people. One filmmaker who has highlighted extremely important issues is the talented Matthew Heineman.
Heineman is a young documentary filmmaker who has created some highly acclaimed films like Escape Fire, Cartel Land, and City of Ghosts. His work has told the stories of real people who are enduring dangerous and desperate conditions. Fans of his films should know just how much effort and courage it required to create such productions. Here are five of the most interesting facts about Matthew Heineman.
5. His education was instrumental in his career
Some artists dive headfirst into their craft after high school. Luckily, Heineman decided to attend Dartmouth College. He studied history and had hopes of becoming a teacher after graduating. While he ultimately did not go into teaching, his studies instilled a deep appreciation for history in him. It also taught him how to analyze events and think critically, skills which have been evident is his films.
4. His career began with a road trip
As stated above, Heineman hoped to become a teacher after graduating college. However, he was not accepted by Teach for America. Upset by the news, he decided to take a road trip across the country with some friends. Throughout the trip, he recorded their experiences and interviewed young people with a video camera. Despite never having formal training or experience in filmmaking, this early experience developed his passion for telling stories through film.
3. He has earned numerous accolades
While Heineman tells important stories, they would fall on deaf ears if they were poorly made. Luckily, he has emerged as one of the most gifted filmmakers working today. He earned the award for Outstanding Directorial Achievement in Documentary from the Directors Guild of America and the Courage Under Fire award from the International Documentary Association. Perhaps most impressively, he was named as one of the "100 Leading Global Thinkers of 2015" by Foregin Policy.
2. He tells stories that need to be told
Documentaries may not attract the same level of attention as fictional films, but they often tell more sensational real-life stories. The stories told by Heineman's films are not only exciting; they are important stories which need to be told.
He has covered such important topics as the Mexican drug trade, the American healthcare system, and the plight of journalists in Syria. Only by exposing such issues to a wider audience will more people become involved in finding solutions.
1. He has put himself in great danger to create films
Given the incredibly important subject matter of his films, it is no surprise that Heineman has gone to great lengths to get footage. Particularly in Cartel Land, which documented vigilantism in response to the Mexican drug trade, Heineman found himself in some very precarious situations. In order to get adequate footage, he was forced to survive shootouts and meth labs. It is lucky that there are individuals who have both the talent and courage needed to tell such important stories.
Final Thoughts
Documentaries rarely receive widespread attention. However, they are perhaps the most important films in terms of telling the stories that need telling about important events and dire situations. One of the most gifted documentarists working today is the immensely talented Matthew Heineman. He has put his life in extreme danger in order to highlight issues like the Mexican drug trade and undercover journalism in Syria. With filmmakers like Heineman exercising both bravery and creativity, people can have faith that their stories will be told.