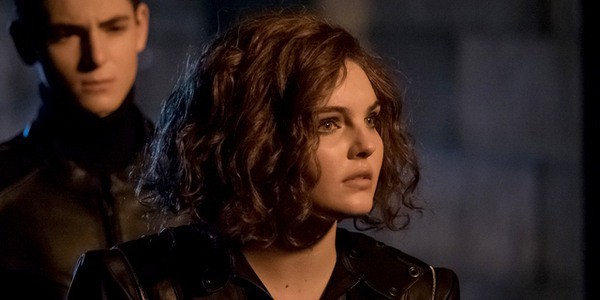 Camren Bicondova is both an actress and a dancer. As such, some people might recognize her because of her role as a younger Selina Kyle on Gotham, whereas other people might recognize her because of her participation in various dance-related projects. Here are 10 things that you may or may not have known about Camren Bicondova:
1. Born in San Diego, CA
Bicondova was born in San Diego, which is the second most populous of California's cities. Its location on the US-Mexico border has made it the economic center of the San Diego-Tijuana conurbation, though it should be noted that San Diego has also benefited much from its natural deep-water harbor.
2. Got Started in Dance as a Child
When she was still six, Bicondova was enrolled in dance classes. Something that seems to have had a profound impact on her if her career as a dancer is any indication.
3. Family Relocated to Hawaii
In time, Bicondova's family winded up relocating to Hawaii. There, she continued to study dancing at a local studio, where she picked up both jazz-funk and hip hop dance styles.
4. Became an Elite Protege of The PULSE on Tour By 11
By 11, Bicondova had become an "Elite Protege" for The PULSE on Tour. In short, The PULSE on Tour is a traveling dance convention that offers non-competitive training for interested individuals. As a result, Bicondova benefited a great deal from contact with leading teachers and choreographers.
5. First Appeared in Shake It Up
Bicondova's first TV appearance seems to have been on a Disney sitcom called Shake It Up, which was about a couple of background dancers on a local show. With that said, the appearance seems to have been relatively minor, seeing as how it consisted of a one-time role that didn't get a name but was instead just called the "Little Highlighter."
6. Came to Mainstream Attention in 2012
In 2012, Bicondova started gaining mainstream attention. In part, this was because of her role as Prissy on the dance drama called Battlefield America. However, it should also be noted that 2012 saw her participation in America's Best Dance Crew as a part of 8 Flavahz.
7. Member of 8 Flavahz
In short, 8 Flavahz was an all-female dance crew based in both Honolulu, HI and Los Angeles, CA. Initially, the Hawaiian members failed to make it into the 2011 season of America's Dance Crew, but eventually met their Californian counterparts at a dance convention in Los Angeles, where they proposed teaming up. The result managed to secure third place at the World of Dance in Hawaii, which cemented their determination to compete in the subsequent season of America's Best Dance Crew where they managed to place second.
8. Plays Selina Kyle on Gotham
Currently, Bicondova's best-known acting role is Selina Kyle on Gotham. For those who are unfamiliar, Gotham is a show set much earlier than most shows about Batman, which is why much of the show is focused on Batman characters on both sides of the law moving towards their more familiar incarnations. This can be seen in Gotham in which Selina Kyle starts out as an orphan who witnessed the shooting of Thomas and Martha Wayne but eventually moves closer and closer to becoming the Catwoman seen in other Batman works, which includes the complicated relationship with Bruce Wayne.
9. Supports the USO
Bicondova has been known to support various charitable organizations. For example, she supports the United Service Organizations (USO), which is focused on providing live entertainment as well as other programs for both members of the US military and their families. The USO has been in operation for decades and decades, seeing as how it was founded during World War Two because of a request from President Franklin D. Roosevelt.
10. Supports the North Shore Animal League America
Another example of Bicondova's support for charitable organizations can be found in North Shore Animal League America. In short, it is an animal rescue and adoption organization of exceptional size with a no-kill policy, meaning that it reserves euthanasia for animals that are either terminally ill or dangerous to the public in some manner.