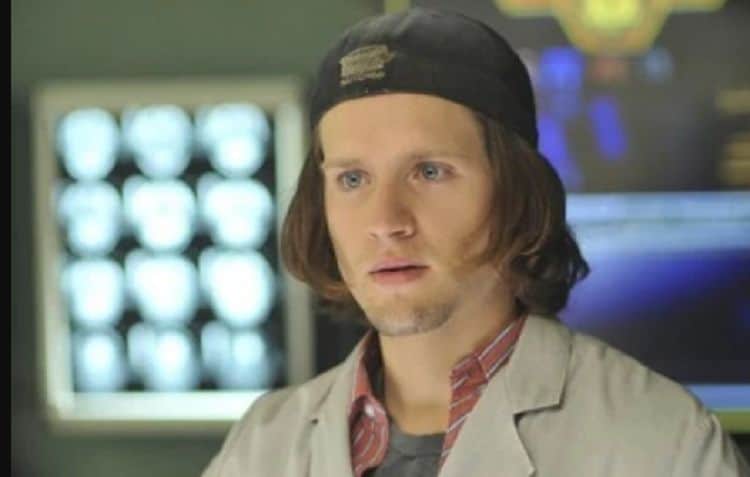 Luke Kleintank is an American actor who was born in Ohio, United States, on May 18, 1990. He is currently best-known for his roles in the Amazon series, 'The Man in the High Castle' and other television series, such as 'Gossip Girl' and 'The Young and the Restless'. While some facts about this celebrity are widely known, there are some things you might be surprised to learn. Here are five facts that you probably don't know about Luke Kleintank.
1. He Credits His Mother with His Acting Career
Kleintank showed acting talent from a young age and he credits his mother with his success as she encouraged him to pursue his career. At the age of 5, she introduced him to acting by casting him in a play called 'Carnival'. She then supported his acting endeavors throughout his childhood and into his teens when he took part in many stage productions at high school. He didn't begin his television career until 2009.
2. His First Television Role Was in 'Law & Order: Special Victims Unit'
In 2009, he landed his first television role. He played the part of Greg in 'Law & Order: Special Victims Unit'. He played the part in just one episode called 'Snatched'. Despite his brief appearance, this led to roles in 'The Good Wife' and 'Mercy' in the same year, allowing to build his acting CV.
3. Scenes in 'The Man in the High Castle' Made Him Feel Nauseous
In interviews, Kleintank has stated that he finds filming 'The Man in the High Castle' difficult and that many of the scenes make him feel nauseous. The series is based on a book of the same name by Philip K. Dick and the science fiction storyline is about an alternative history where World War II was won by Axis powers and results in a divide of the United States with two separate occupied territories. The themes that arise in the storyline make it difficult for the actors to film and this is something that Alexa Davalos, Kleintank's co-star, agrees with.
4. He Has Also Worked in Movies
Although he is best-known for his roles in a range of television series, he has also worked in movies. In fact, between 2012 and 2015, he landed parts in five movies. He played Nick Di Santo in the 2012 movie, 'Dark House'. In 2014, he was in two movies; 'Sacrifice', in which he played Hank and 'Phantom Halo' in which he played Beckett Emerson. His most recent film role was Tyler Harne in the 2015 movie, 'Max'. He also took the role of Brendan 'Pops' Trelease in the 2014 direct-to-video movie, '1000 to 1: The Corey Weissman Story.
5. He is Well Traveled
For his work as an actor, he often has to travel to shoot on location. However, he moved around quite a bit during his childhood and into his adulthood. Although he was born in Cincinnati, Ohio, he moved with his parents to Guadalajara, Mexico, at the age of 2. The family then settled in Stevensville, Maryland. Later, Luke Kleintank moved to New York City to pursue his career in acting.
Tell us what's wrong with this post? How could we improve it? :)
Let us improve this post!