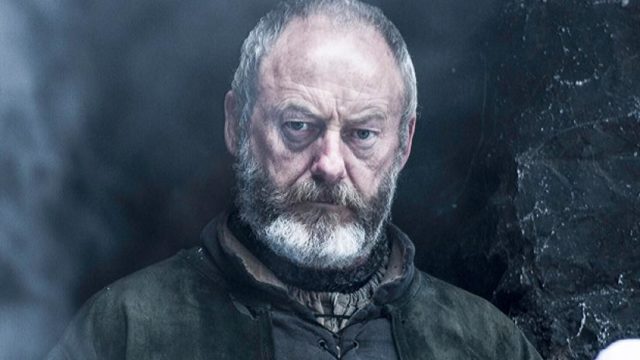 Liam Cunningham is a famous Irish actor who was born on June 2, 1961. He lived in an inner-city area of the Northside of Dublin called East Wall. His family was Roman Catholic and he has one brother and three sisters. He has worked on both stage and screen and first appeared on television in 1993 in 'A Handful of Stars'. His first movie was the previous year when he was in a short film called 'Public Toilet'. His most recent movie is '24 Hours to Live' which is currently in post-production. However, he is best-known for playing the role of Davos Seaworth in the hit epic-fantasy HBO series, 'Game of Thrones'. Despite his prominence on television, there are many things that people do not know about this famous Irish actor. Here are five facts about Liam Cunningham.
1. He Dropped Out of School at 15
Cunningham decided that school life was not for him and dropped out of secondary school at the age of just 15. However, unlike many actors who have left school early, this was not to pursue a career in acting. Instead, he had decided to take up a trade and trained as an electrician and this was his career for many years.
2. He Once Lived in Zimbabwe
During the 1980s, Cunningham had the amazing experience of living in Zimbabwe for three years. While he lived abroad, he continued to work as an electrician. His role was to maintain a safari park's electrical equipment. He also trained Zimbabwean electricians.
3. He Took Acting Lessons Before Becoming an Actor
Unlike many actors who begin acting in their childhood and then pursue a professional career as an adult, Cunningham did not pursue his dream to become an adult until he was an adult. When he returned from Zimbabwe, he decided that being an electrician was not what he wanted to do for the rest of life and that he would finally work towards his dream of becoming a performer. He took up acting classes and then began working in the local theater. One of his first jobs was at the Tricycle Theatre in Kilburn London in a stage production called 'Studs'.
4. He Is Married to Colette Cunningham
Liam Cunningham and his wife Colette live in Dublin. The couple has three children; one daughter called Ellen and two sons called Liam Jr. and Sean. Rumors once surfaced that the marriage was in trouble but this is something that Liam vehemently denied.
5. He Is an Award-Winner
This talented actor has been nominated for many awards of which he has won three. Cunningham is one of the few Irish actors to have won an Irish Film & Television Award twice. The first was a Best Supporting Actor in a Film Award in 2006 for 'The Wind That Shakes the Barley'. The second was in 2008 for 'Hunger' and this was again for Best Supporting Actor in a Film. In 2012, he won a BAFTA Award which he shared with Michael Fassbender, a popular German actor. This was for the short film 'Pitch Black Heist'.
Save
Tell us what's wrong with this post? How could we improve it? :)
Let us improve this post!