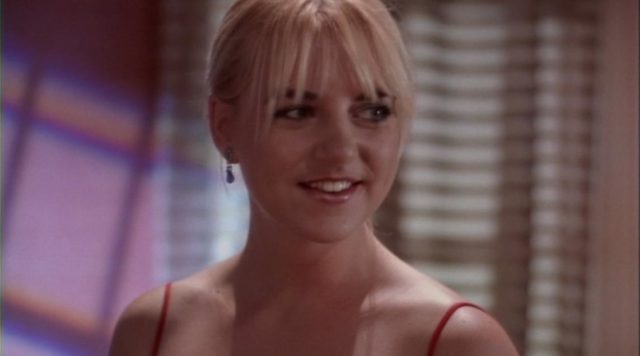 Juliette Danielle is an American actress who is best known for her roles in "The Room" (2003). The film became an instant success and rocketed Danielle to fame and a popularity that she wasn't prepared for. She was pleased to work with James Franco in the Tommy Wiseau, now cult film, then went on to appear in "Ghost Shark 2: Urban Jaws," along with several other films. Juliette seemed to come out of nowhere and her growing fan base would like to know more about her. Here are five things that might help to satisfy your curiosity.
"The Room" part caused her to go into hiding
Juliette shared some sensitive information about how her participation in the film created a hail of negative attention. She was horrified at the social media comments that were hurled her way. The actress was so embarrassed and shocked that she went into hiding for a period of time. She had no idea going into the part that it would become such a cult film that would cause some people to act on their obsessions with her character.
She doesn't see acting as her "real job"
Even though Danielle has been successful in her acting efforts, she has never really seen it as her primary job, but rather as a sideline. She is a professional freelance consultant for social media, marketing and graphic design. Although she studied acting, she has a natural talent for the line of work that she considers to be the more important staple and go to in case acting doesn't always work out. This is a smart move because the entertainment industry can be fickle and there is never a guarantee of getting great parts or making a lot of money.
She is a Scentsy Consultant
For those of you who don't know what Scentsy is, it's a line of popular room fragrances and other products. It is sold through the in-home or virtual party method where the hostess throws a party and the consultant brings a line of inventory to the home or business and attendees purchase Scentsy supplies on the spot or place an order. It's basically a home party based company, but one that is on the move and in demand.
She's a Netflix Binger
Most people don't know this, but Juliette Danielle goes on Netflix binges. She enjoys making herself comfortable and settling in for a long session of watching her favorite movies and shows for extended periods of time. Gee, it seems like the superstar isn't that much different than the rest of us!
She is a regular volunteer
Juliette Danielle is a lady with a great big heart and she likes helping out wherever she can. She is active in giving her time to help with commuity events and she also volunteers her time at her local church. She understands the importance of being a part of something that benefits others. Juliette is a very caring and giving person. She's back home in Texas after her time spent in L.A. and she does her part to make the community around her the best possible place to live.
Tell us what's wrong with this post? How could we improve it? :)
Let us improve this post!