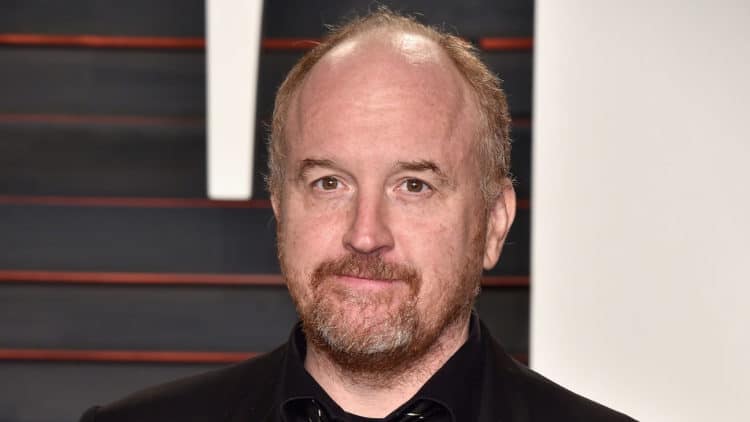 Making people laugh for a living might seem like one of the easiest jobs in the world, but the truth is that comedy can be a very difficult industry. Not only is it hard for people to get started, but building a long-lasting career can feel impossible. That's why the success that Louis C.K. has had over the years is truly something special. He has been doing his thing for well over 40 years, and he has accomplished a lot of things in the process. Like many other performers, Louis C.K.'s career hit some roadblocks during 2020 as the COVID-19 pandemic shut down live performances all over the world. On top of that, sexual misconduct allegations have left many people feeling like tour is the last place Louis needs to be. However, he's officially back in action and he recently embarked on a nationwide stand-up tour. His performances promise to bring the funny, and this tour is the perfect way to get back into the groove after his 2020 tour was canceled. Keep reading to learn more about Louis C.K.'s latest stand-up tour.
The Allegations
Those who don't follow Louis C.K. closely may not know that sexual harassment allegations have been following him for the last several years. As a result, many people were surprised that Louis C.K. decided to go on tour amid sexual harassment allegations. An article from Vox revealed that the allegations involve five women who claim that Louis C.K. either forced them to watch him masturbate, or forced them to do it for him. Louis has addressed the allegations and admitted that they were true. According to the New York Times, Louis said, "These stories are true. At the time, I said to myself that what I did was O.K. because I never showed a woman my dick without asking first, which is also true. But what I learned later in life, too late, is that when you have power over another person, asking them to look at your dick isn't a question. It's a predicament for them. The power I had over these women is that they admired me. And I wielded that power irresponsibly. " The allegations had a big impact on his stand-up career and caused him to lose out on opportunities, including a comedy special with Netflix.
Louis C.K.'s Announcement
According to MovieWeb, Louis sent out an email announcing that he'd be hitting the road with a new tour. The message read:
"Hello Person that you are being right now. I am writing to you today because I am going to be touring around the United States of America, performing stand-up comedy in theaters in several different cities. We will see how this goes. Our intention is to do every show we can do. We will comply with the local governments of each city in terms of health standards and practices. Like everyone else, we will just do our best under the circumstances. I'm really looking forward to seeing your faces as I tell some rather impolite jokes and stories."
Where Will The Tour Stop?
When Louis C.K. said he was going on a nationwide tour, he wasn't joking. He will be stopping in — big and small– cities throughout the United States. The tour opened in August in Albany, New York and stopped in Binghamton, Syracuse, and Rochester before moving to Illinois. Some of the tour's most noteworthy stops include San Diego, Philadelphia, Detroit, Cleveland, Chicago, and Boston (the final stop). A complete list of stops and dates can be found on Louis C.K.'s website.
What The Public Has To Say
Usually when people are involved in accusations as serious as the ones following Louis C.K. they like to stay out of the spotlight. Although that was his strategy for a while, he decided that he's ready to get back on the road. The law may say that people are innocent until proven guilty, but we all know that the court of public opinion has the power to make its own decisions. Needless to say, lots of people weren't too happy about Louis C.K.'s tours announcement. Despite the fact that he admitted to his wrongdoings, many feel that he no longer deserves his platform. Essentially, he's left a bad taste in a lot of people's mouths. As his tour continues, it'll be interesting to see what kind of turnout he gets. If he's able to consistently bring in huge crowds, then we'll know that he hasn't completely fallen out of favor with the public. After all, you know what they say, numbers don't lie.Philadelphia
Tell us what's wrong with this post? How could we improve it? :)
Let us improve this post!