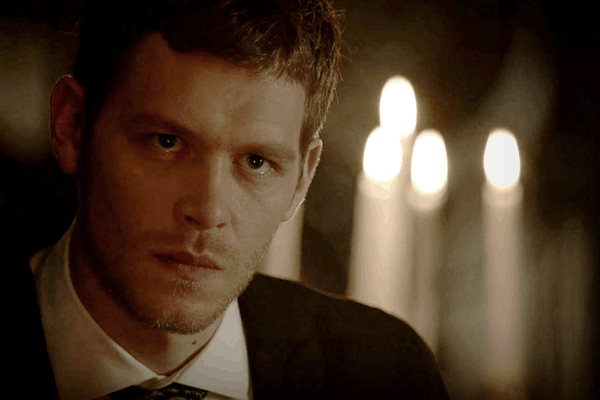 Joseph Morgan is a very talented British actor who is currently starring on the CW drama, The Originals as a werewolf-vampire hybrid named Klaus. This isn't the first time that Joseph has played this character. The Originals is a spin-off of the CW's series, The Vampire Diaries which Morgan also appeared on. If you want to know more about Joseph Morgan we've compiled five interesting facts on him.
1. He is a Married Man
Joseph broke the hearts of millions of women when he married Persia White in July 2016. The couple met on the set of The Vampire Diaries during season 3. They had a very intimate ceremony in Ocho Rios, Jamaica. The couple chose this location because they both love the ocean. The guest list was very small and it included just family and a few friends. Even though it was a small wedding, the bride and groom looked amazing.
2. He Has a Dog
When it comes to animals, Joseph has a huge heart. In 2016, he and his wife fostered a rescue dog. He has a terrier named Kingston. They got him from a rescue and originally were just Kingston's foster family. After a while, they decided to adopt him. They chose the name Kingston because they were married in Jamaica and it is one of their favorite places.
3. He Would Love to Go Skydiving
During an interview, Joseph admitted that he has never gone skydiving, but he would love to. He says that he has a slight fear of heights, but when he looks out the window of the plane he doesn't get scared. He did admit, however, that if they were in the air preparing to jump, he might need someone to push him out. He says that he might not be able to make the leap on his own.
4. He Worked For a Fruit and Vegetable Store
When Joseph was a boy, his father helped him get a job at the Swansea Market in Swansea, Wales. He says that his father was a regular customer and he helped him get the job. He had to lug sacks full of potatoes and apples around the store. When he was finished doing that, he had to unpack the fruits and vegetables to make them look neat. The job didn't pay very well and Joseph only worked there for about 5 weeks. He took all the money that he earned and he bought a keyboard from his brother. Even though he could have used the keyboard anytime he wanted since it was in the house and it was his brother's, he wanted it to be his.
5. His Two Favorite Smartphone Apps (Aside From Twitter)
Joseph says that he used to use Twitter religiously, however, now that he is working so hard, he often forgets. He says that his favorite app is Audible because he loves books on tape. He also loves Uber. Unlike most of the world, Joseph recently discovered the app and says that the service is his new best friend.