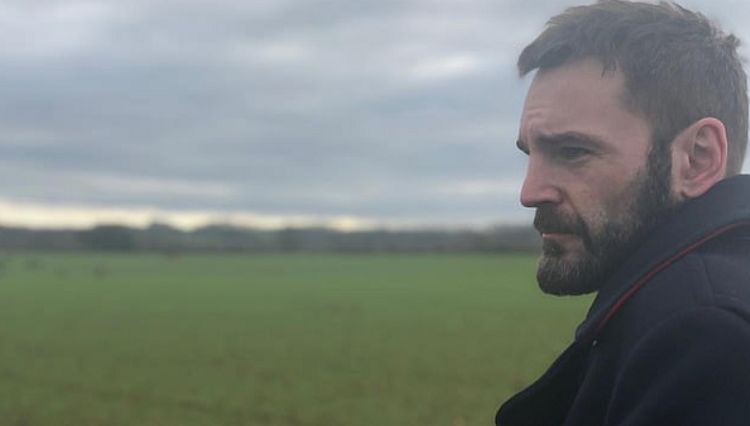 Johnny McDaid's career is proof that you don't always have to be in the spotlight to have a very successful career in music. Many fans are familiar with Johnny as a member of the award winning band, Snow Patrol, but he's also done lots of cool things outside of that. As a songwriter, Johnny has worked with well-known artists such as P!nk, James Blunt, and Ed Sheeran. Outside of his career as a musician, Johnny is also known for his relationship with actress Courtney Cox. Keep reading for 10 things you didn't know Johnny McDaid.
1. He And Courtney Broke Off Their Engagement
Relationships can be complicated, and no one knows this better than Johnny McDaid. After a few months of dating, he and Courtney Cox announced their engagement in 2014. However, in 2019, they announced that they called the engagement off although they are still in a relationship. Although the decision is a bit unorthodox to many, it seems to be working just fine for them.
2. He's From Ireland
Becoming and international star is an accomplishment for anyone in the entertainment business, and it's something Johnny McDaid has already achieved. Johnny was born and raised in northern Ireland which is where he discovered his love for music. Although he no longer lives in Ireland today, he still has lots of love and respect for his roots.
3. He's Had Health Issues
In 2019, Snow Patrol had to cancel several concerts after it was reported that Johnny was suffering from " a serious problem with his neck". It's unclear exactly what the problem was, but Johnny had to undergo surgery. Fortunately, everything went smoothly and he made a smooth and speedy recovery.
4. He Moved To London As A Teenager
Being successful in the music industry often requires being in a major city with access to bigger opportunities. For that reason, Johnny decided to move to London when he was a teenager where he and his band Vega 4 started making a name for themselves.
5. He Was Nominated For A Grammy
Being nominated for a Grammy is one of the highest honors in music, and it's one that Johnny has already earned. In 2014, he was nominated for a Grammy for Album of the Year for his work on Ed Sheeran's album X.
6. Ed Sheeran Introduced Him To Courtney Cox
Apparently, making music isn't the only thing Ed Sheeran is good at. He's also a very talented matchmaker. During an interview, Ed revealed that he introduced Johnny and Courtney. He said, "I wasn't allowed to talk about this, actually, but it's just gone public so… My housemate [Snow Patrol's Johnny McDaid] who I've lived with for a year, I introduced him to Courteney Cox. They started dating and [are] crazy about each other."
7. He's Not Very Active On Social Media
Celebrities using social media to connect with their fans and promote their brand has basically become the norm. However, Johnny doesn't seem to have a huge presence on social media. Although he has an Instagram account with over 9,000 followers, he doesn't currently have any posts. He also has a Twitter account, but he hasn't posted anything in over two years.
8. He Doesn't Want To Be A Solo Artist
Johnny has spent the majority of his career collaborating with others, and it looks like he plans to keep it that way. During an interview, he said, " I know I don't want to do something by myself. I'm by nature, I'm about community, I'm about working with people. I've come to discover that I function best when I am part of something that is greater than me. So stuff I do — I work with parts, and these amazing human beings, where I am more when I'm with them, than I am alone."
9. He Wishes He Could've Toured With John Lennon
Every artists has at least one person they would love to get the opportunity to work with. When asked if there's any artists –dear or alive– that he wishes he could tour with, Johnny didn't hesitate to say John Lennon. If you're familiar with John Lennon's history, it's easy to see why he would be Johnny's first choice.
10. Bambi Is One Of His Favorite Movies
Bambi is one of Disney's most well-known movies, and it's also one of Johnny McDaid's favorites. Johnny says he watched the movie several times with his sister when he was growing up and was brought to tears each time.
Tell us what's wrong with this post? How could we improve it? :)
Let us improve this post!