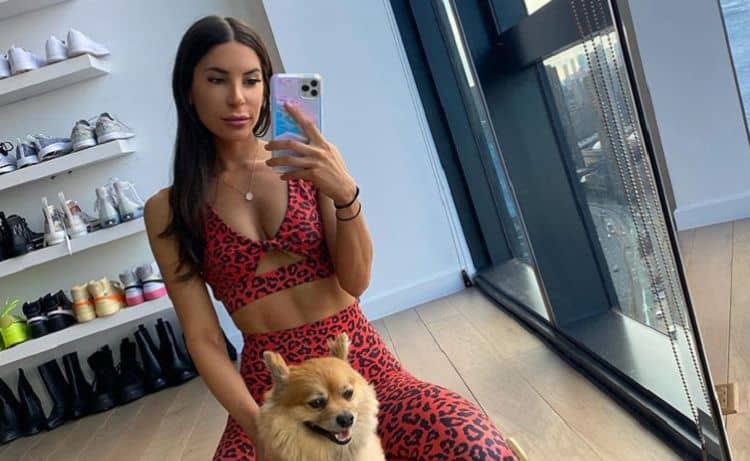 More and more it's becoming kind of obvious that to get famous all you really need is an Instagram account and something worthwhile to talk about that thousands of people will want to hear. Jen Selter is in fact an attractive young woman yet she seems to be famous for her body rather than anything else. The success she's managed to achieve at this point is laudable but at the same time it seems to be based upon little other than physical features that garner the most attention. However, there's more to Jen than meets the eye.
Here are a few things you might want to know about her.
5. She's a fitness model.
This is commendable in younger folks and is something that many people want but don't seem eager to achieve. Being a fitness model essentially means that you will pose for pictures and keep yourself in the best shape possible so as to show people what they could achieve if they were able to get up and do the work. That's all good and fine and it's great to spread the message, but it's also only the umpteenth hundred time that someone's done such a thing in the last few years.
4. She's a big Instagram star.
Unfortunately this is becoming such a saturated market that saying you're a star on Instagram is akin to saying that you were the most popular kid in high school several years ago. People might remember you and even like you for it but the chances of making anything from it are kind of slim. Jen is doing her best to up her numbers and make sure people know who she is, so best of luck to her.
3. A lot of her attention seems to come from her intense workouts that produce well-toned glutes.
There's no issue with to be honest. She does have an impressive physique and she's obviously worked hard to get and maintain it. But nearly every workout video I've seen thus far with her in focuses on that one feature primarily. While many guys might find this type of material to be worthy of the "best of jen" it doesn't really show just what she did to really get in the shape she's in.
2. She makes her own fitness videos.
She's featured in YouTube quite frequently and has a few different videos that people can follow. Obviously though in the fitness market it's going to take something truly special to break out and become someone of note. She's already gained a great deal of attention but honestly it's just been for the one body part that everyone seems to want to talk about.
1. She's still pretty young and already getting noticed.
She's only 24 as of now so really she has a good amount of time yet to build her fan base. Jen is no doubt on the right track to really break into the fitness industry but it might take a little more time to really distinguish herself.
Let's hope she starts getting recognized for her entire body and personality and not just one area.
Save