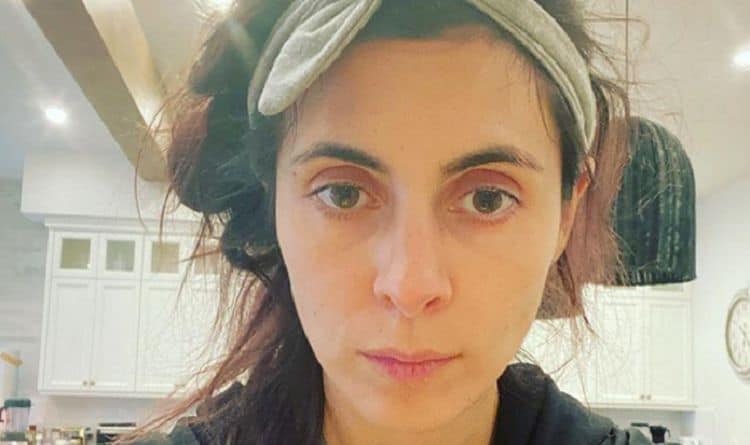 It's kind of easy to think that after being on a popular show for so long that actors will find it difficult to move on, especially if the show in question, The Sopranos, was one of the most well-respected and liked shows on TV. But thankfully Jamie-Lynn Sigler has continued her career thus far and is staying busy with at least three projects that are currently in production. Whether they'll get a great deal of attention or not is hard to say but given that she was part of one of the most watched shows of the late 90s to 2000s it's easy to think that she might have struggled just a bit to find her footing after the show was over. It might be easy, but it wouldn't be accurate since if you take a look at her resume you'll see that it does appear that she hit the ground running and wasn't idle for long. She had a few guest spots and hung around a couple of sets for an episode or two, but she did find her way to Entourage and Ugly Betty as well for a handful of episodes apiece, and she has stayed pretty busy ever since her time as Willow Soprano.
At the age of 38 she's still riding pretty high on her reputation and no doubt has a few people that ask her for an autograph and talk to her about the show since if you think people have forgotten then it's likely you never watched it. There was a point and time when all people could talk about was the Sopranos, kind of like Game of Thrones in a way. If you didn't know what folks were talking about you felt lost and didn't want to get into it, but those that had watched the show could talk endlessly about it and make others feel as though they were missing something even if they weren't. There have been a lot of shows like this and while too many folks won't admit it, there's always going to be a disconnect between those that watch the show and those that want no part of it either because it's not their scene or they just don't have time to indulge in it. For the stars of the show however it does feel as though they might need to field questions now and again about subjects that they either know a great deal about or weren't privy to even as a part of the show. Believe it or not, but not every actor knows every last part of the project to which they belong. Many of them know their part and what they're supposed to be doing and that's where their involvement ends.
It's also difficult for some actors to move beyond roles such as this since taking on a show of this magnitude often consumes one's life and career in a big way since the fans tend to see the actor as that one individual and no one else. This is another fairly universal occurrence that takes place when enough people find themselves drawn to a show, they'll continue to see the actors they enjoy as that one character and can't always make the transition between the show and whatever other roles the actor will take on. In that manner it becomes hard to escape that one persona that people came to know and love, but with the Sopranos a lot of the actors were well-established before the show and as a result those characters they created and perfected became loved by the fans, but they weren't the only characters that they were known for. Sigler, whose career started back in the late 90s, had already done plenty by the time she was cast as Willow, and whether or not anyone really knew about her career before the show is hard to say, but she'd established herself quite well before taking on the part. By the time the show was over fans were undoubtedly seeing her as Willow still, but afterwards she did take on a lot of different roles that made it obvious that she'd moved past that character.
After dating a few guys throughout the years and not finding what she wanted for the long term she did finally settle in with MLB star Cutter Dykstra, the son of legendary Lenny Dykstra. The couple ended up having two kids and in 2016 Sigler opened up about having dealt with multiple sclerosis since the age of 20. As Kara Meyer Robinson of WebMD states, Sigler apparently noticed a problem when she was still in her early 20s when she felt a strange heaviness in her leg. Upon getting herself checked out she was diagnosed with MS. Despite her fears and the very real risk of this condition however she's continued to do her own thing and step out and live her life as much as she can. So if you're wanting to know just what she's up to, fighting the good fight and living her life the way she wants would be one of the best answers.