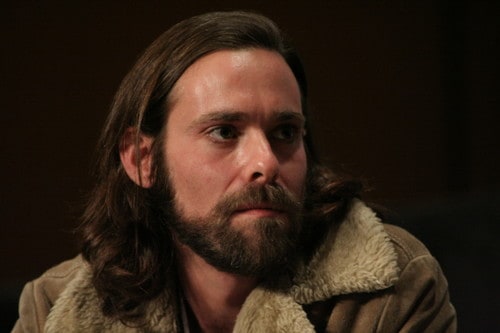 Actors are some of the most uniquely talented individuals in the world. Often, however, being so talented as a performer can lead to problems in other areas. Having trouble maintaining relationships and not being well-rounded are common issues for professional actors. Some, however, seem to have it all figured out. Actors like James Callis somehow manage to enjoy remarkable success in acting while also developing the other areas of their lives.
James Callis is a highly regarded actor who rose to prominence thanks to his work in Battlestar Galactica and the Bridget Jones series. Despite appearing in such high profile productions, however, many fans do not realize how well-rounded he is as a person. Here are five of the most interesting facts about this remarkable performer.
5, He has been married since 1998
Just about everyone knows that maintaining a happy relationship in the entertainment industry is incredibly difficult. Actors are nearly as famous for their breakups as they are for their performances. However, not all actors have difficulty maintaining their relationships. Callis, for example, has been happily married for nearly 20 years. He and Neha Callis were married in 1998, and today have three children together.
4. He is well educated
Although he has acted in a wide range of genres, from sci-fi to romantic comedies, one thing has stayed constant throughout his career: his incredible talent. Regardless of the genre, Callis' talent has shone in every performance. However, this is not to say that he has gotten by on talent alone. Instead, he has actually invested years of hard work and study to achieve his proficiency as an actor. He earned a degree in English from the University of York before attending the London Academy of Music and Dramatic Art.
3. He has musical gifts
Naturally, fans know Callis best from his incredible performances on television and in film. However, acting is not his only talent. He is also a very skilled musician. He can play both piano and guitar. He is reportedly highly skilled with both instruments. While the focus of his professional life is acting, it is interesting to learn that he is a highly skilled musician in his free time.
2. He earned accolades as soon as he started acting
Most actors work for years before delivering a performance worthy of awards. Others, like Callis, are able to stand out from the crowd while their career is just beginning. Just after graduating, Callis landed a role in Old Wicked Songs by Jon Marans. His performance was so incredible that he earned the prestigious "Jack Tinker Award." This award is given to a new actor who shows the most promise.
1. He is more than just an actor
While being an award-winning actor of stage and screen is an incredible achievement, it is not the only way Callis has left his mark on the entertainment industry. He is also a gifted writer, director, and producer. Most notably, he used these skills for the British drama Beginner's Luck in 2001. He was the writer, co-director, and co-producer of this film.
Final Thoughts
James Callis has had a remarkable career, starring in some of the biggest series on television and in film. However, he has not let stardom get in the way of a happy, well-rounded life. Despite the pressures of fame and fortune, he has been happily married for nearly 20 years. He also has a variety of talents and interests, including playing instruments and working behind the scenes as a writer, director, and producer. Given his incredible range of talents, fans can look forward to seeing much more from James Callis.
Tell us what's wrong with this post? How could we improve it? :)
Let us improve this post!