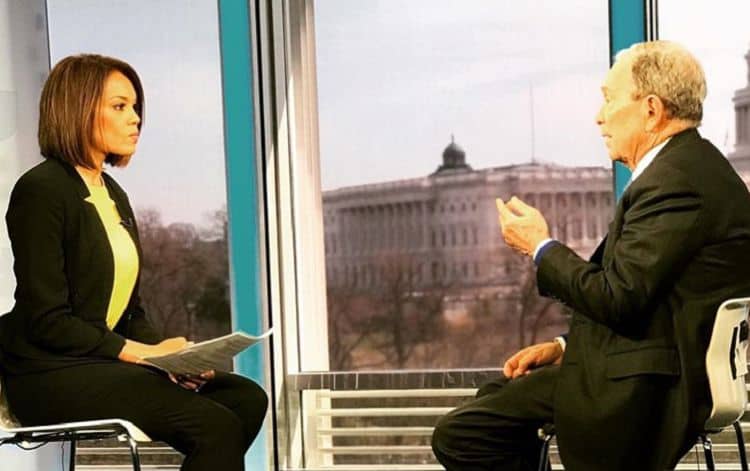 Recently, it was revealed that Ilia Calderon would take the place of Maria Elena Salina who will exit as co-anchor of evening newscast at Univision. This makes her the first Afro-Latina to feature as an anchor in the evening newscast at a renowned U.S. broadcaster. This is a distinction she earned in Columbia for becoming the first black woman to feature in a new national program. Her career lately has been on a trajectory that has landed her to many high positions and this announcement just serves to show how well she has positioned herself for the major success that awaits her. To learn more about her life and career, here are five things you should know about Ilia Calderon.
Won Emmy and other awards
Over the past two decades that she has worked as a broadcast journalist, Ilia Calderon has bagged Emmy and few other awards for the excellence she has portrayed through her work. In August, she attracted the attention of the world when she interviewed Chris Barker, a Ku Klux Klan leader at his residence in North Carolina. Banker stated to Ilia Calderon that she was the first ever black person to step into his property and even threatened her all through the interview but she still held her ground.
Great personal charisma
Even after she received the threats and intimidation while interviewing Barker, Ilia Calderon played calm and waded through the murky waters she found herself in during the interview. She is a charismatic individual who is easily likable and this is one of the reasons Univision found it appealing to have her as part of the media giant. Her professional experience and personal charisma was highlighted by the President of Univision as being a key factor that inspired the media outlet to seek her services.
Education and early career
Ilia Calderon attended the Universidad de Antioquia where she pursued Social Work. During the start of her career, she presented different news shows and she first appeared on the regional channel Teleantioquia. She joined Noticiero CM in 1998 for national news and three years after this she joined Telemundo as a host of Noticiero Telemundo the weekend edition.
She suffered and overcame a tumor
Another part of the life of Ilia Calderon that highlights her strength is the fact that in 2005 she suffered a tumor and fought on until she won. She underwent an operation in 2005 to remove the tumor. This included two operations and two biopsies that were successfully conducted to eliminate the cancer that had attacked her uterus. She would shortly resume her duty as she was passionate about building her career. She is among the strongest women and her strength to soldier on has been a key factor in helping her become who she is.
First Afro-Latin anchor at Univision evening newscast
With her career growing further, her joining Univision to feature in the evening newscast makes her the first Afro-Latin to hold such a position at Univision. This goes to prove that she is bound to break the limits and her motivation will go a long way to helping others pursue their dreams.
Tell us what's wrong with this post? How could we improve it? :)
Let us improve this post!