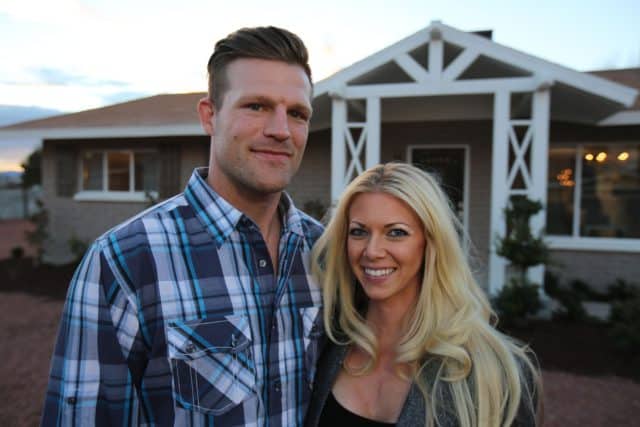 There is literally no genre that has not found a way to capitalize on the reality craze. Even HGTV has gotten in on the cash grab associated with reality TV. In fact, it has spun a franchise out of the situation. The original Flip or Flop series that starred Christina El Moussa and Tarek was so popular that it has spawned a number of spin-off series in different cities including Atlanta, Chicago, Nashville, Texas and Las Vegas. The Vegas series premiered this past April, featuring an entirely new couple, Bristol and Aubrey Manunde, and there is definitely a few things to know about the show that you probably haven't heard yet.
1. Bristol and Aubrey Are Not Newcomers
The couple has been in the business since 2009, when Bristol became interested in purchasing his first property. Eventually, he and Aubrey would end up working together to flip the house. Bristol has an exceptional level of expertise when it comes to contracting and demolition and Aubrey is a real estate aficionado, as well as having a flair for design. So, in the show, he does the construction work, and she is responsible for buying and selling the homes, as well as the design and decorating work. Since they entered the business in 2009, they have completed over 140 projects.
2. Their Break Came When HGTV Discovered His Instagram Profile
The couple were contacted by HGTV and offered a spot when the producers of the show were made aware of Bristol's Instagram profile, which featured a lot of before and after photos of projects the two had completed. There are also some video clips that were rather impressive. It is likely that the couple were looking to create their own TV series opportunity with a show called High Stakes Flippers, with one show airing during last summer.
3. An Unlikely Duo
These two are definitely from two different backgrounds. Bristol moved to Las Vegas from Sequim, Washington to pursue a career in Mix Martial Arts. He actually fought on the show The Ultimate Fighter. While attempting to fight his way to the major MMA arena, he found a passion in converting old houses. Aubrey is a native of Milton, Pennsylvania. When she came to Vegas, she was hoping to land a scholarship to the University of Nevada. In the interim, she secured a real estate license, and the rest is history. She actually purchased her first house when she was 20 years old.
4. Extremely Confident
While the couple understand that there are challenges in working together in business, they are confident that they will be able to establish and maintain the balance that must exist between being married and being in business together. They have never met Tarek and Christina, but they are aware of the challenges that those two met, they actually see being in business together as an advantage.
5. They Actually Met While Watching a UFC Fight
The couple met in 2009 while they were both watching a UFC match among mutual acquaintances. They went out for coffee once, and immediately discovered that they were meant to be a couple, and the rest is history. It did not take them long to determine that they wanted to settle down together.