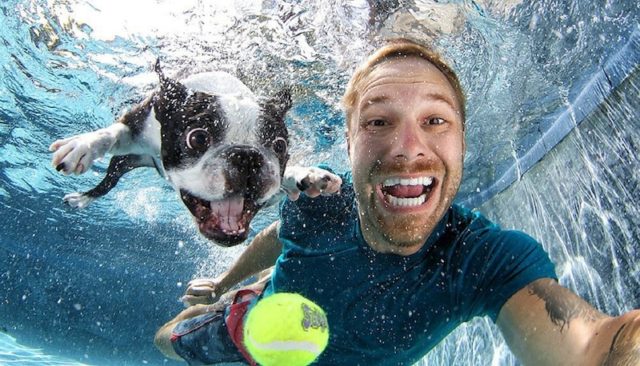 There are more than a few shows out there that match up couples based on compatibility or hilarity. If you are tired of the same old premise, wrapped in a new package, then it may be time for you to check out the latest "finding someone" television show — "Finding Fido."
This show is all about hooking up dog lovers with their perfect, pound or rescue pooch. During each episode, the individual or family in question will meet three adoptable dogs to find the right fit for the dogs, as well as the humans.
Intrigued? You definitely aren't the only one. Learn some interesting info about this show, here.
The Show Works to Take the Uncertainty Out of Adopting a Dog
There's no question that trying to find the right rescue dog can be an overwhelming experience. There are so many factors to consider and each one can impact those adopting, as well as those being adopted. With "Finding Fido," those looking to adopt receive three options and have an opportunity to meet and get to know each dog prior to choosing. It makes the entire process much easier.
The So-Called Non-Adoptable Dogs Get a Chance to Be Adopted
There are many people who believe that there are certain dog breeds that are just not adoptable. However, this show doesn't discriminate when it comes to dog breeds. As a result, you will see several of the so-called non-adoptable breeds featured on this show and finding fur-ever homes.
Many of the Dogs Are Chosen to Help with Medical Conditions
On one of the recent episodes, Todd was searching for a pup to help him with his medical condition, which just happened to be multiple sclerosis. This is when he met Bebe. His new companion helps Tod interact with other people in the neighborhood and get a chance to see people who he hasn't had the opportunity to in a while. Bebe also helps him in other ways and has improved is overall physical and emotional health.
It's an Informative and Entertaining Show
While the show is definitely entertaining and pulls at your heart strings, it is also quite informative. It lets those thinking about adopting a pup know all the benefits of choosing a rescued dog. In fact, many people may have never considered this as an option before seeing the show. After viewing it, they are encouraged to find their own "pound puppy."
You Can Watch Sneak Peeks of the Show on YouTube
While the show is already in its second season, those who are interested in learning more about it can go to YouTube. There are sneak peeks and previews of what's coming next.
If you love dogs and happy endings, then watching "Finding Fido" is a must. Make sure to tune in to see what the show is all about and then considering adopting your own rescued pup. They make amazing friends and companions and can help to complete your family.
Tell us what's wrong with this post? How could we improve it? :)
Let us improve this post!