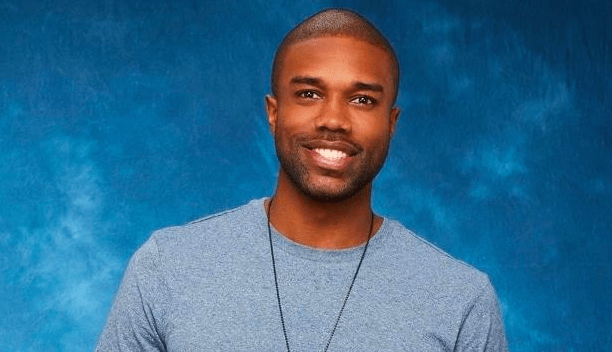 For people who haven't been paying attention to entertainment news, DeMario Jackson is the Bachelor in Paradise participant who has become embroiled in a massive scandal that may or may not have involved rape. As a result, the future of the TV show has become uncertain, which speaks volumes about the seriousness of the incident.
Here are five things that you may or may not have known about DeMario Jackson:
Contestant on Season 13 of The Bachelorette
Since he was on what would have been the next season of Bachelor in Paradise, it should come as no surprise to learn that Jackson was on The Bachelorette. To be exact, he was on the current season of The Bachlorette, in which he was eliminated in Week 2.
Accused of "Ghosting"
Speaking of which, Jackson was not eliminated from The Bachelorette in the normal manner. Instead, he was eliminated because a woman named Alexis Thexton approached Rachel Lindsay claiming that he had ghosted her in order to get onto the TV show, which is when someone breaks off a relationship by ceasing all communication with the other person and refusing to respond to their inquiries. If true, this means that Jackson was not being truthful when he filled out the application to participate in The Bachelorette, which is why he was eliminated from the TV show when his defense failed to persuade Lindsay.
Details Remain Unclear
At this time, the exact details of what happened remain unclear to us, not least because there is an investigation happening at the moment. In brief, Jackson is being accused of sexual misconduct for taking advantage of another participant Corinne Olympios while she was too intoxicated to consent. In contrast, people close to Jackson claim that this is not true, insisting that the scandal happened because a producer was uncomfortable with watching what had happened. Regardless, it seems certain that the current season of Bachelor in Paradise has been cancelled, while the future of the TV show as a whole remains uncertain.
Raises Serious Question About the Franchise
Part of the problem is that the incident raises serious questions about the TV show's care and consideration for its participants, which is always something that should be looked into whenever something goes wrong. However, this is particularly true of something like Bachelor in Paradise because the cameras are so ubiquitous, meaning that people are wondering whether the producers noticed what was happening in time to put a stop to it as well as if so, why they didn't intervene.
Claims to Have Been Fired
For the time being, Jackson continues to state that he is innocent, having suggested for the footage to be released so that people can make up their own minds about whether he did what he is being accused of doing. Furthermore, he has stated that he has been fired from his job as a recruiting consultant because of the allegations, which happened in the same interview as his statement about his character having been assassinated by the allegations.
Tell us what's wrong with this post? How could we improve it? :)
Let us improve this post!