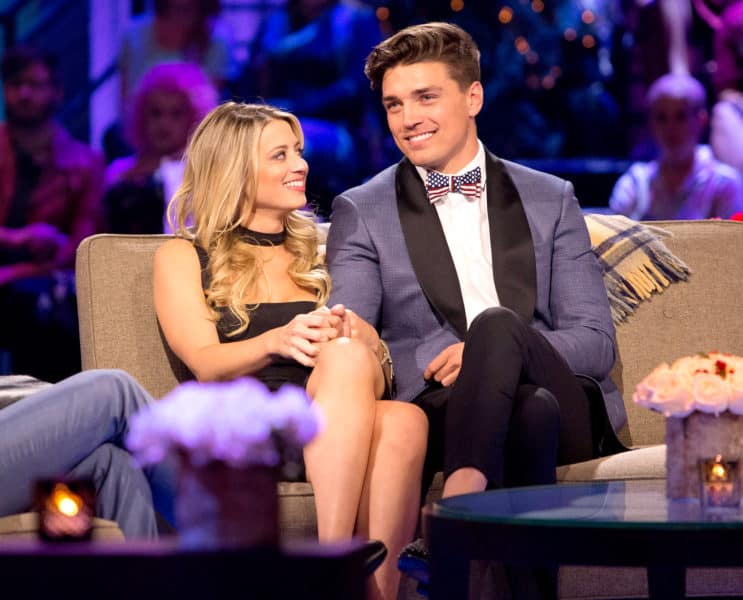 The rise of reality television has been nothing short of remarkable. One thing about reality TV is that there seems to be no limit to the manner in which it can morph and evolve as it continues to provide shock value for television fans. While some reality shows are highly outrageous in what they present, others have a more grounded appeal to the cultural senses of the audience. For instance, The Bachelorette is a show that has captivated audiences since the show launched as the-counter influence to The Bachelor.
This season's Bachelorette has definitely kept the television audience on its heels, and with her father being one of the decision makers that will determine who makes the final cut, it has definitely gotten interesting. The most recent cut, Dean Unglert, was caught off guard by being sent home, but it was all in the cards. Following are five facts about Dean that will give you more insight into who he is.
5. He has an affinity for tattoos.
Well, it is obvious that Rachel is not offended by tattoos, because Dean has no shortage of them on his body. While Dean operates in a professional capacity it has not stopped him from indulging in body art, something that he more than embraces. He has a tattoo of his mother's initials on his chest, Triforce tattooed on his inner arm, the word "righteous" tattooed on his inner lip and a ton of work on his back.
4. He was the youngest of all the guys this season.
Out of all of the guys vying for the attention and hand of Rachel, Dean was the youngest. At just 26, many would wonder why in the world is he so focused on marriage for. At this age most men are enjoying the single life, but not Dean. His youthful demeanor was one of the reasons so many guys in the house were shocked when he was able to get a one-on-one date with Rachel. It is obvious that his age did not interfere with his maturity level. He more than held his own among the older guys.
3. Hawaii is always on his mind.
While there are tons of Americans who have never visited the state of Hawaii it is a major thing with Dean. Not only does he see Hawaii as being an unbelievably beautiful place to visit, he also admits that his mother wanted her ashes scattered off the shores of the beautiful islands that make up this unique state. He didn't get Rachel as a prize, but it is likely that he will be able to parlay his new-found celebrity into an all-expense paid trip to Hawaii.
2. He's an animal lover.
One thing is for sure, whoever the young lady who ends up finally capturing this young man's heart will have to be an animal lover because he has a gorgeous puppy that he does not seem willing to part with. The puppy is a beautiful black Labrador retriever named Nala. Dean refers to Nala as his little nugget. It is obvious when observing the two together that he has built some strong emotional ties to the puppy already. It is likely that this dog is helping cope with is grief issues.
1. He loves his mother above everything.
Dean lost his mother a little over 11 years ago, and he admits that her death literally tore apart his family. Dean has never let go of the love that he holds for his mother, even after her passing. It is his strong and deep love for his mother that endeared him to Rachel in the first place. It seems that spending time with Rachel allowed him to really come to grips with what he was really feeling in the wake of his mother's death, affording him the space to be transparent.
It might have been a surprise that Dean was let go, but hey, things happen for a reason.
Save
Tell us what's wrong with this post? How could we improve it? :)
Let us improve this post!