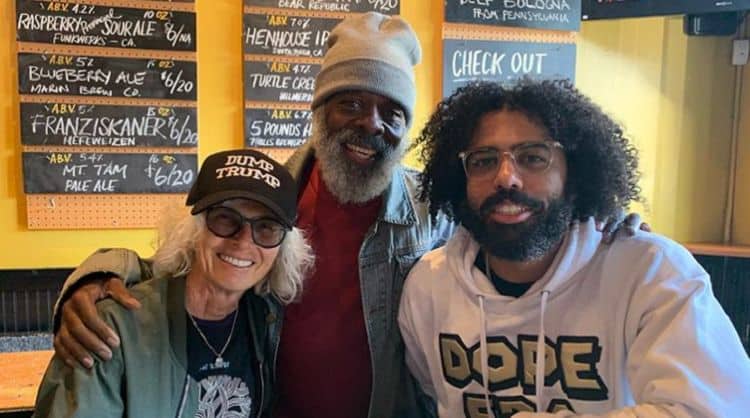 Daveed Diggs has had quite a career so far. He's done more in the past eleven years than many people might do in twice that span of time, and has amassed a great deal of experience as well as talent along the way. To this date he's been a stage performer, an actor, a rapper, and a singer. That's a lot to take on yourself in a little over a decade but he's managed to make a career out of all it and a legacy that is swiftly being formed as he continues along his decided path. His beginnings were humble enough but he's made himself into a star on his own merit and continues to make his way along.
As of right now he's got a couple of different projects he's working on.
5. He graduated from Brown University with a BA in Theatrical Arts.
Brown University is a very esteemed and prominent school that draws a lot of people who are looking for a quality education. A good number of people in the entertainment industry have attended this school and come out all the wiser for it. Daveed was an exceptional student as it's told and made his time at the school work for him. With a degree in Theatrical Arts it was probably a good indication of what he wanted to do with his life.
4. He's always identified as a mixed kid and embraced more than one culture.
He's described his mother as Jewish and his father as African-American, so he is in fact a mixed child but this has never been a bother for him. He's fully embraced both cultures and identifies with them both easily. In fact while growing up he had a lot of friends that were a product of mixed cultures and found it fairly easy to get along. Back in the day, meaning at least four to five decades ago, such a thing might not have been seen as normal, but now it's something that's about as normal as anything else.
3. He was a Track & Field athlete.
He broke a school record in the high hurdles while he was at Brown. Daveed was initially recruited to Brown because of his track skills. It's not always common that you hear about anyone being recruited because of their skills on a track, but in college the level of competition is so much higher that schools will do everything they can at times to gain the best athletes possible for their programs.
2. He's been active in the entertainment industry since 2006.
Be it stage, film, TV, or music Daveed has been around. He's been a part of two or three rap groups and has a fairly impressive filmography that shows he's done something with his time in the spotlight. At this moment he has a TV show appearance and a movie appearance that should be coming out this year some time.
1. He's also a rapper.
He's got more than a little skill when it comes to music and has lent his talents to a few different groups that have seen how well he can compliment their sound.
He's done well so far, hopefully he'll continue to do this well.
Tell us what's wrong with this post? How could we improve it? :)
Let us improve this post!