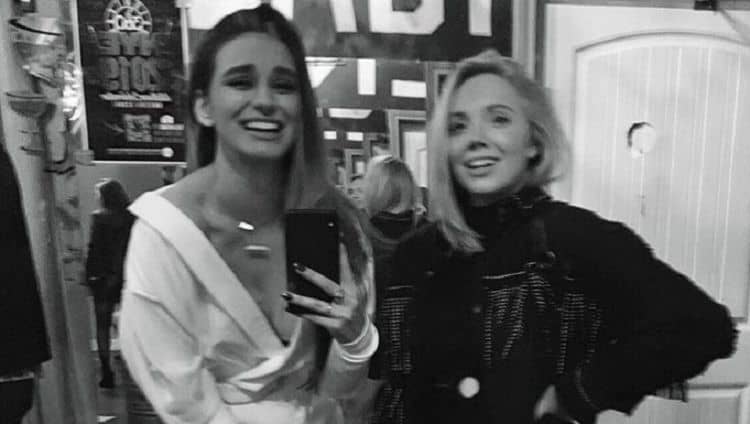 Danielle Bradbery is a country singer who was born in Houston, Texas, on July 23, 1996. She was raised in Cypress, Texas where she attended the local school. She shot to fame when she competed in and won season four of 'The Voice' in 2013. She used this success to launch her career as a singer. She was immediately signed to Big Machine Records and released her debut single 'The Heart of Dixie' on July 16, 2013. This was followed by her self-titled debut album on November 25, 2013. She has since released a further three singles and a second album. Here are five things you probably don't know about Danielle Bradbery.
1. All the Judges Turned at Her Blind Audition
The judges for season four of 'The Voice' were Adam Levine, Blake Shelton, and Usher. When Danielle performed at the blind audition, all three judges turned as they wanted her on their team. However, she chose to join Team Blake. The song she had chosen to sing for the blind audition was 'Mean' by Taylor Swift, one of her favorite artists.
2. She Performed Two Carrie Underwood Songs at the Auditions
During the auditions for 'The Voice', Danielle Bradbery performed a wide array of songs and some of these were by her favorite artists. Two of the songs were originally performed by Carrie Underwood. In the knockout rounds, she sang 'Jesus Take the Wheel'. She sang her second Carrie Underwood song, 'Wasted', in the live Top 12 week. Bradbery also performed two songs by Pam Tillis in the auditions; 'Shake the Sugar Tree' and 'Maybe It Was Memphis'. The latter of these she song on two occasions.
3. She is a Hit with Sports Fans
Although music lovers constitute the largest proportion of her fans, she is also popular amongst those who enjoy sports. This is because of her appearances at some of the major sports events. In 2013, she performed at the opening ceremony of the United States Grand Prix. For the 2014 Winter Olympics, Danelle Bradbery's song 'My Day' was featured and She was selected to be the voice that represented the Games.
4. She Has Performed to Raise Money for Charity
Danielle Bradbery has performed at many events to help raise money for charity. At the 8th Annual Tradition of Hope Gala in 2013, Danielle Bradbery performed 'Somewhere Over the Rainbow'. This event is held in support of MDA's Augie's Quest. This is a charity that raises funds for research into finding a cure for ALS. To support the Ryan Seacrest Foundation, she sang at the Girls & Guitars charity concert. Furthermore, she once signed a box of cereal for it to be auctioned to raise money for a charity called Outnumber Hunger. which works to tackle issues relating to poverty and hunger in the United States.
5. She Has Many Musical Influences
Danielle Bradbery has credited many artists in being influential to her musical style. Some of these include Taylor Swift, Martina McBride, Miranda Lambert, and Carrie Underwood. Although country music is the genre she enjoys the most, she also likes listening to Latin music, pop, hip-hop, and R & B.