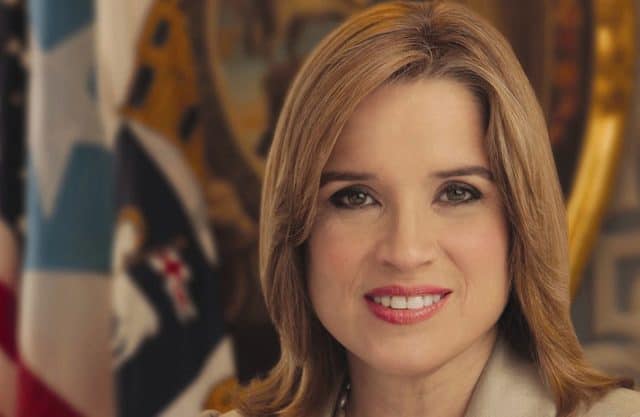 If you've heard the name before and seen the face then you might have been watching the many newscasts that have centered on Puerto Rico following the devastation of Hurricane Maria. Mayor Cruz has been delivering one impassioned plea after another to the US for help since Puerto Rico is in fact a part of the United States. Her cries of distress have been levied in good cause since Puerto Rico was hit extremely hard by Maria and not only had its power knocked out, but was also flooded for a good deal of time. Cruz is at this time still the mayor of San Juan and has been decidedly anti-Trump since the POTUS decided to respond to her pleas with little more than scorn and a reproachful manner.
Here are a few other things you might not have known about Cruz.
5. She's been mayor of San Juan since 2013.
Cruz made her way up throughout the long process of becoming an adviser and then learning as she went what was required of her throughout each role she took on. She's been able to handle the workload since her entrance into politics and has done a fairly good job of things thus far. Her current role is one that many tend to criticize but she is still holding office despite the criticisms.
4. She gained the name Yulin from her grandmother.
Family names are a big part of some cultures and Cruz inherited the second part of her name from her grandmother. In her culture names are very important as it is a means of carrying on the family by means of taking on their names so as to show respect. It can make for a very hard and difficult sounding name at times but it is still important.
3. She obtained her Bachelors in Arts degree from Boston University.
Despite being born in Puerto Rico Cruz decided to make her way to America for her education. It served her well since after graduating she took on several different roles that helped her to learn and expand her knowledge base in a way that continually elevated her career. Through a lot of hard work and skill she's learned how to eventually watch out for her people.
2. She returned to Puerto Rico in 1992 to become the adviser to Sila Maria Calderon, the mayor of San Juan at the time.
She had to start at the bottom just like anyone, though she had a definite boost since she was educated and had already been slightly experienced with positions of authority. Her career continued to blossom as she watched and worked with many different officials and eventually came to understand how to get where she wanted to be.
1. She's been heavily criticized her her publicized pleas to the US.
Despite her impassioned plea fellow mayors within Puerto Rico have chastised her for not attending FEMA meetings in which it's been explained how to best serve the interests of Puerto Rico. Her continuing feud with Donald Trump seems to have hit a snag at this point.
As of now Cruz is being supported and rebuked in almost equal measure by the American people.